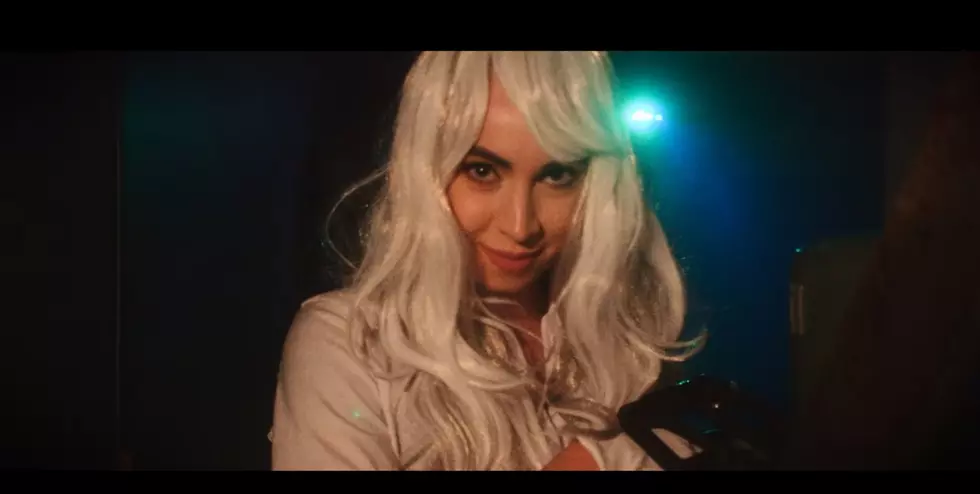 Quad Cities Dark Metal Band Win IMPA Award For Their Debut Music Video
St. October via YouTube
Every year the Iowa Motion Picture Association gathers to hand out awards to the best filmmakers, producers, and creators in Iowa.  This year, one of the winners comes from the Quad Cities...and they rock.
Who are the Iowa Motion Picture Association?
They have been in Iowa for 30 years as an "educational and networking association to promote the film and media production skills of members, provide networking and professional development opportunities, mentor amateur, and professional filmmakers, and work with partner organizations to promote filmmaking in Iowa."
So they are there for all the filmmakers of Iowa big and small to create and have a place to collaborate.

The 2022 awards ceremony was held on May 14th as awards were handed out in various categories and fields.  That day was also the day the band that won played day two of Midwest Monster Fest and found out that night they won the award.
St. October win for their debut music video
Quad-Cities dark metal band St. October earned honors for their debut music video for their single "White Goddess" with an Award of Achievement in the Art Direction category this last weekend at the 31st Annual Iowa Motion Picture Association Awards.
The song is mixed and mastered by Jack Kosto (of Seven Spires fame) and the music video is a collaboration between: St. October; Director Emille Lacsa and Director of Photography Benjamin Schmidt of the production company Color Me In Media, and Kristofer Swinburn and the entire troupe behind the Shock House in Rock Island.
Check out the full video here.
Take a look at the award-winning video here and be sure to follow St. October on Facebook.
Ghosts Of The Station
Today we will be looking at three ghost sightings, and the spots they were seen at.
These three "Ghosts" could all be the same one or three different ones. Though I still think the Music video ghost is by far the creepiest. As far as we know that was the only figure we ever
caught on film
, and not just in a picture.
Hidden Pizza Gem 1 Hour Outside The Quad Cities
Having the best pizza in the Quad Cities has always been a fierce competition. I mean we even have our own version of pizza for goodness sake. While there are some incredible pizza joints in the Quad Cities, there are other pizza places that you need to visit.
Geno's Pizza
in Preston, IA is one of those places. It's less than an hour's drive from the Quad Cities and it's a spot you need to try.