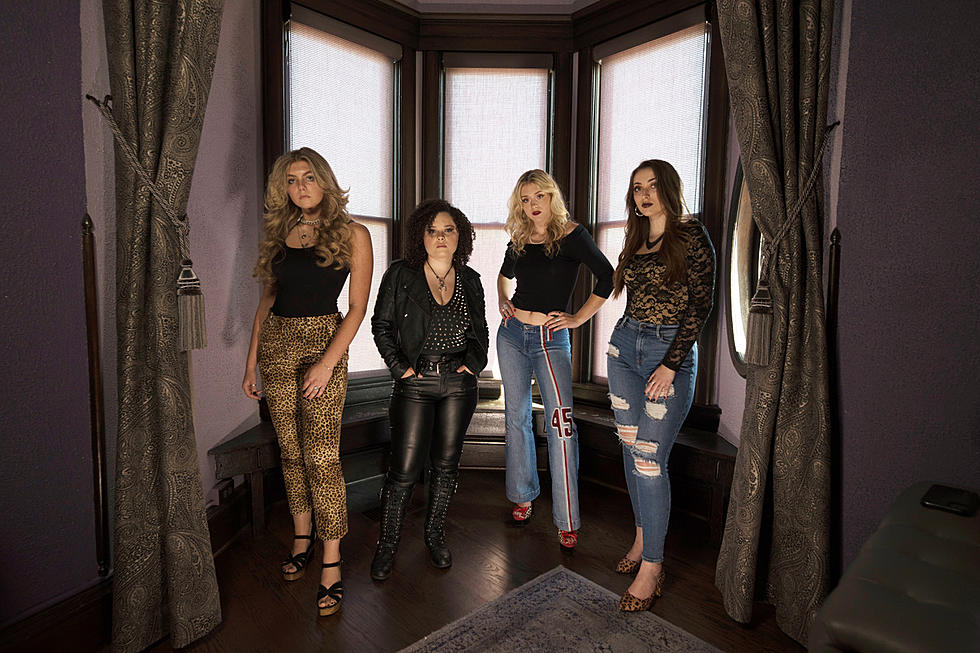 Plush Is Excited To Debut New Album And Break "Girl Band" Stereotypes [Podcast]
RSN Entertainment
The world of rock has a new band that just so happens to be a band with all females.  While "Plush" has been inspired by many women (and men) before them, they are also doing things their own way.
We are used to seeing bands with a female lead.  Halestorm, In This Moment, Pretty Reckless are three of the big ones right now.  But for a band to have all the members as females is still rare in this day.  Talking with Moriah Formica and Brooke Colucci from Plush, they just want to be known as a rock band.  With early success (they are all under 21!) and the debut of their first album coming October 29 they are well on their way.
Plus is currently on tour with Mammoth WVH and soon will be out on tour with some of those bands that inspired them in Evanescence and Halestorm this November.  And then it just keeps coming for them as they were just added to a February/March tour with Slash.  They told me the current tour they are on is really the first time they've been on the road consistently and Moriah says that they are learning a lot on the road telling me "I've learned to control what I can control."
The closest to the Quad Cities they will be coming will be Chicago.  You can check out the full tour here.  But with how hard they are hitting the road already in their young career, I'd expect them to swing closer to our area in the not-so-distant future.

We also discussed where their big inspirations came from which include Godsmack and Aerosmith.  Where they would love to play.  What advice they would give to other young bands trying to break through...and of course other random side-track questions that popped into my head.  You can listen to the full interview below, then check out their new single "Athena".
Check out the full interview with Moriah and Brooke here.
Quad Cities Live Music Venues That Aren't Live Music Venues Anymore
Nostalgia Alert!.
We've compiled a quick list (by no means comprehensive) of venues in the Quad Cities that are no longer music venues but to us will ALWAYS hold a special place were we saw some great shows and made some incredible memories.
To many of us the live music scene wasn't just a concert here & there. It was an every weekend affair. And it didn't matter if it was a touring band or your buddy's band. We were going to be there with a beer in hand and scream along with guitars that were way too loud in a room that was improperly treated acoustically and make some bad decisions.
Chevelle at The Rust Belt
Chevelle rocked the Rust Belt Sunday night with an awesome, high energy set that provided us a ton of concert memories.