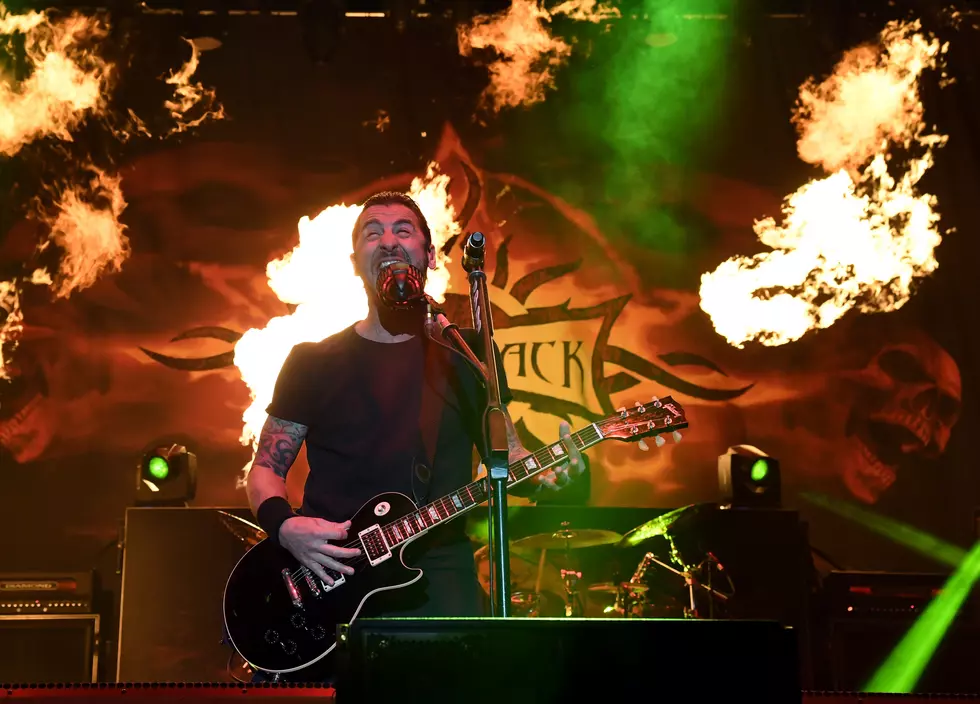 Godsmack's Sully Erna: 'New Rock Weakest It's Ever Been'
Getty Images
On September 22 Godsmack and Halestorm came to the Quad Cities.  Three weeks later, I'm finally posting audio from that nights interview with Sully Erna and Tony Rombola.  I've been busy.  Not really.  Mostly I just can't stand listening to myself.
First we talked about the current tour. And of course, they aren't going to say anything bad about the bands they are on the road with.  But Sully gave some extra love to the opening act Monster Truck.
Godsmack has had a long touring career.  From the small clubs to stadiums.  So, what shows do they remember more than others?
That answer led me to ask what kind of venues they like to play.  And lucky for us, it's the kind we have here in the Quad Cities.
Before talking with Sully and Tony I asked listeners what they would ask the guys.  Listener Clayton gave me a story about how he was called out from Sully for sitting down.  Well Clayton, I told Sully your story.  Sully laughed and said "I haven't thought about it since".  You can now sleep easy.  He's not haunted by you sitting down.  But don't do it again.  That did however lead me to ask if they look at individuals or the crowd as a whole.
Another question from listener Karissa got the best response in the interview.  I asked the guys "How do you feel about rock music and how it has evolved today?"  As you can imagine by the headline of the story.  Sully isn't impressed.
Finally, I talked to Sully about his new foundation "The Scars Foundation".  If you don't know about it.  Listen to him tell you what it is and why it's important.  Then check out more about how you can help, or get help at godsmack.com
Hope you enjoyed hearing from Sully and Tony and it took you back to the show.  I promise, next time I'll get over myself and post the full audio of the interview that day.