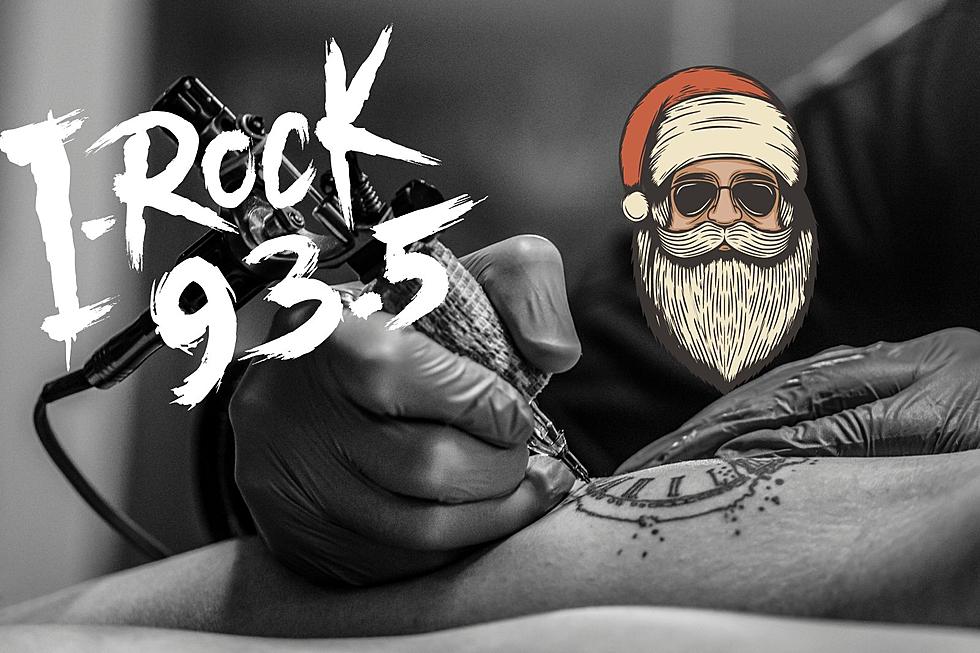 Win Ink From I-Rock Just In Time For The Holidays
Canva
I-Rock 93.5 wants you to walk into your holiday family gathering with new ink.  It's the perfect conversation starter when you have nothing to talk about with your weird uncle.  You know the one.
That is why we are going to hook you up with free tattoo sessions during our "Winning Wednesdays" all November long.
Splat Ink Tattoos and Piercings
Splat Ink Tattoos located at 205 N Tremont St, Kewanee, Illinois is where Dusty performs his craft.  Dusty has 10+ years of experience and is passionate about his art.  He also wants to give the I-Rock listeners some Ink for the Holidays.
You can check more of what Dusty has been doing and maybe even get some more ideas for your next tattoo by checking him out on Facebook.
How You Can Win Free Ink from I-Rock
Every Wednesday in November (8th, 15th, 22nd, 29th) listen from 10:00 a.m. - 3:00 p.m. during our "Winning Wednesdays".  (I mean really listen every day during that time...or just all the time...but specifically to win the free tattoo session you have to listen then...ok thanks)
We'll be hooking you up with hour-long sessions (value of $100) for your next body artwork.
So what's it going to be?  Something beautiful and flowery like that above picture or maybe something more like this.
No judgment zone!  Whatever you think is cool on your body you get that done.
I mean it would be awesome if you got I-Rock tattoos, but you don't have to.  You can get whatever you want.
But if you do want too...just know you'll join Candice and Carl and their badass tattoos.
Listen, win, get ink from I-Rock and enjoy your inktastic holidays.
Iowa Goodwill Stores Do Not Accept These 23 Items
Gallery Credit: Canva/Unsplash
LOOK: Best counties to raise a family in Iowa
Stacker
compiled a list of the best counties to raise a family in Iowa.
Gallery Credit: Stacker