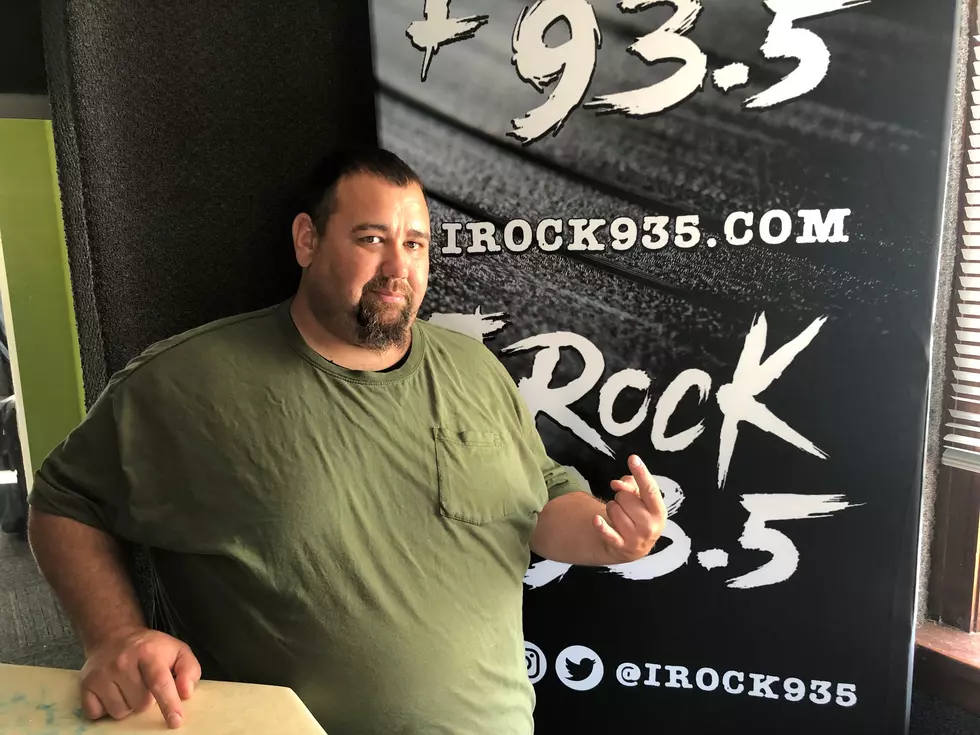 Nick Has Been Waiting Three Years For His Shot To I-Host
I-Host Nick
Every Friday at 6:00 p.m. you get to host your own hour on I-Rock 93.5.  You pick the music.  You come to the Rock and Roll Mansion.  You talk on the mic.  We head to the bar.  You don't get paid for this, but we'll give you some I-Rock 93.5 merch.  Plus of course, you get to brag to your friends and be famous...for an hour.
Want in?  Sign up today right here and then check your spam folder.  That is where a lot of my emails go.  Then send in your stuff and get ready to rock the QC.
Here is this week's I-Host winner
My name is Nick Wolf-Anderson and I have always loved and listened to hard rock or rock music.
My favorite bands are Godsmack, Rush, and anything Chris Cornell has done.
The best concert I've ever seen was either AC/DC at Wrigley Field or Rush at Tinley Park.
Here is my playlist:
Godsmack - Crying Like a Bitch
Rush - YYZ
Slipknot - The Dying Song (Time To Sing)
Chris Cornell - Nearly Forgot My Broken Heart
Mudvayne - Do What You Do
Pantera - Planet Caravan
Alice In Chains - Down in a Hole
Audioslave - Cochise
Five Finger Death Punch - A Little Bit Off Today
Ayron Jones - Hot Friends
Theory of a Deadman - RX Medicate
Three Days Grace - Somebody I Used Toi Know
Hellyeah - You Wouldnt Know
Signs a Long Hard Winter is Ahead
Have you seen any "evidence" of a harsh winter ahead? Let's take a look at some Midwest folklore stories that could predict how early or rough our winter will be.
The Best Places To Watch Iowa Football Games
We have gathered 15 places around the Quad Cities where people LOVE to watch Iowa Football games. Many bars with owners that are Hawkeye fans have specials on game days. Cheaper beer, special dishes, and even free shots when Iowa scores a touchdown.
We asked listeners where their favorite place to watch Iowa football was, and here is what they suggested.