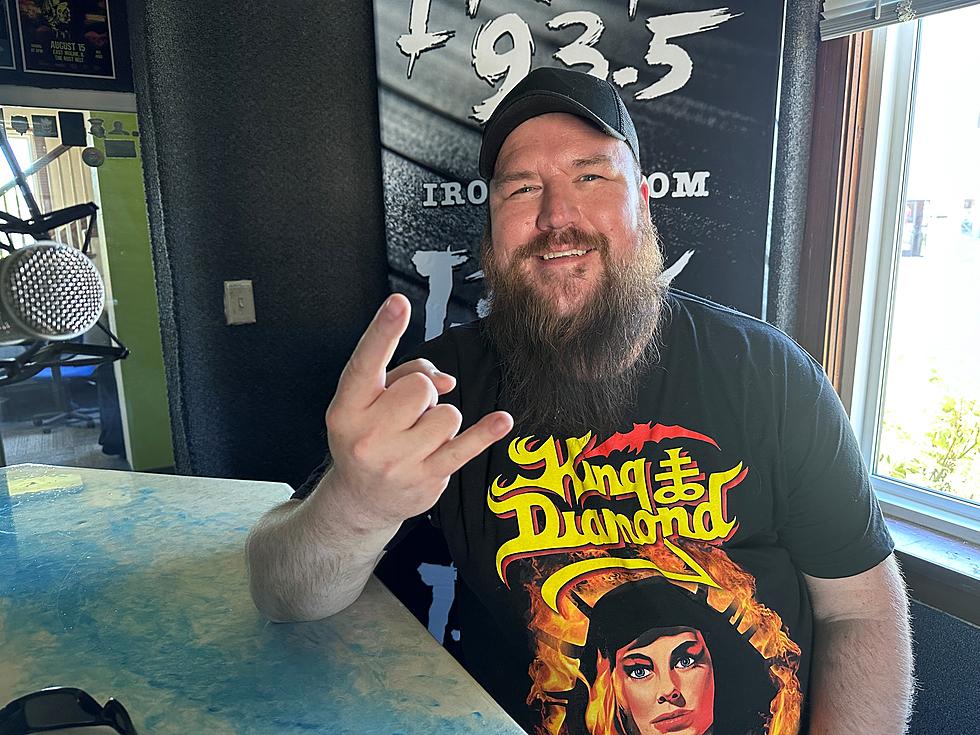 Nick Has A Rippin Playlist (With One Surprise) To Get Your Weekend Started
I-Host
Every Friday at 6:00 pm you can host your own hour on I-Rock 93.5 with our "I-Host" presented by Analog Pizza and Arcade. 
You choose the playlist.  Then you come to the Rock & Roll Mansion and talk about the songs.  All you need to do is sign up here and then watch your email.
Let's meet this week's I-Host.
Who are you?
Nick Simons, Westend Davenport's only Netflix star. 28 Days Haunted look me up!
Why do you love hard rock?
Grew up on the back end of the 80s Dad and mom had me listening to all the hairbands from that time, and then it escalated to Death Metal. Love hard rock because it's great music, a great community, and it gets me going in the morning. Nobody starts their day with Juice Newton.
Who is your favorite band/artist?
SLAYER
What is the best concert you've ever seen?
The first Knotfest in Council Bluffs Iowa in 2012 was wild.
My playlist:
Slaughter To Prevail - Bratva
DevilDriver - Pray For Villains
Lorna Shore - Pain Remains I: Dancing like flames
Black Label Society - Suicide Messiah
Devin Townsend Project - Kingdom
Slayer - 213
Mudvayne - Nothing to Gein
Slayer - Bloodline
King Diamond - Sleepless Nights
Pantera - Domination
Lamb of God - Walk with me in Hell
Mushroomhead - Solitaire/ Unraveling.
AC/DC - Rock n Roll Ain't Noise Pollution(For my dad)
Ghost In Our Iowa Basement?
As a radio station, we have a lot of people here who have seen some scary stuff. Do you see any ghosts in these photos? I can't, but I also don't know what to look for.
This Isn't The First Face Caught On Camera Here!
In September of 2020 the band "Pit Lord" came to the building to shoot a music video. They shot it in the basement and for a split second in the recording, you can make out a face of what looks to be a woman. You can see that video
here.
With a history of ghosts, it's safe to say the basement of our building is CREEPY!
Most "Redneck" Towns In The Midwest
Since the popular Youtube channel run by
Nick Johnson
has made a video about almost every state when it comes to redneck towns we decided to take the number spot from each of those videos and put them in a list of the most redneck towns in the Midwest. In no particular order here are your most redneck towns.