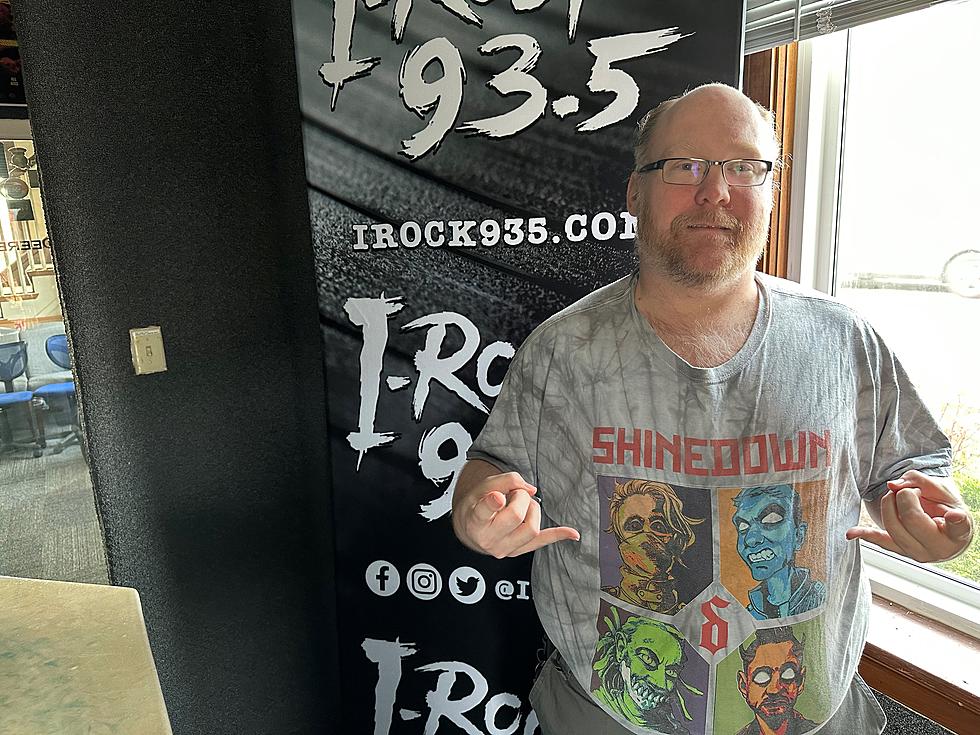 Josh Taps Into The Human Experience With His Playlist
I-Host
Every Friday at 6:00 p.m. you can host your own hour on I-Rock 93.5 with our "I-Host" presented by Analog Pizza and Arcade. 
You choose the playlist.  Then you come to the Rock & Roll Mansion and talk about the songs.  All you need to do is sign up here and then watch your email.
I'm Josh.  I go by Warcleaver in most social media, it's a nom de plume that I made in high school and sort of stuck and I think it's badass. I'm 37.  I was born and raised here in the QC, and graduated from UTHS in 2004.  I lived through Rock 104.9, mourned when they were cruelly converted to a country station (because we don't have enough of those around here) and celebrated anew with you guys these past four years.
I have found no musical genre can speak to my emotions and my feelings day to day like rock, especially Hard Rock, can.  The music, the energy of it, the lyrics of it, nothing is better.  It literally saved my life more than once, the way it puts words to what I'm feeling and what I'm going through and how it reminds me that I'm not alone in these trials kept me going through some really dark times in my life.  Not just sadness and loss, but anger, too, and hope, and celebration.  Rock taps into it all, the entire human experience, like nothing else.

Asking me to pick just one band or artist is like asking a father to choose between his children or something, but I'll do my best.  I probably have to go with Shinedown as my number 1, just because of how long it's been since I got hooked on their music.  They got me with 45 and Simple Man in high school and I've followed them ever since.  But right up there with them, In This Moment, Breaking Benjamin, and Nothing More, there are just so many good artists out there I never have trouble finding someone to listen to when I need to decompress and scream.
As for the best concert I've been to, I saw Shinedown twice and they were fantastic but the best show I've ever been to is In This Moment.  I saw them with Disturbed in 2019, and straight up they ripped the roof straight off the U.S. Cellular Center.
My Playlist:
Enter Sandman – Metallica
Only – Ra
Dance with the Devil – Breaking Benjamin
The Outsider – A Perfect Circle
Prayer – Disturbed
In the End – Linkin Park
I Stand Alone – Godsmack
State of My Head – Shinedown
Schism – Tool
Hurricane – Thirty Seconds to Mars
Getting Away with Murder – Papa Roach
The Shift – 10 Years
Zombiefied – Falling in Reverse
LOOK: Highest-rated free things to do in Iowa, according to Tripadvisor
Gallery Credit: Stacker
LOOK: Best counties to raise a family in Iowa
Stacker
compiled a list of the best counties to raise a family in Iowa.
Gallery Credit: Stacker