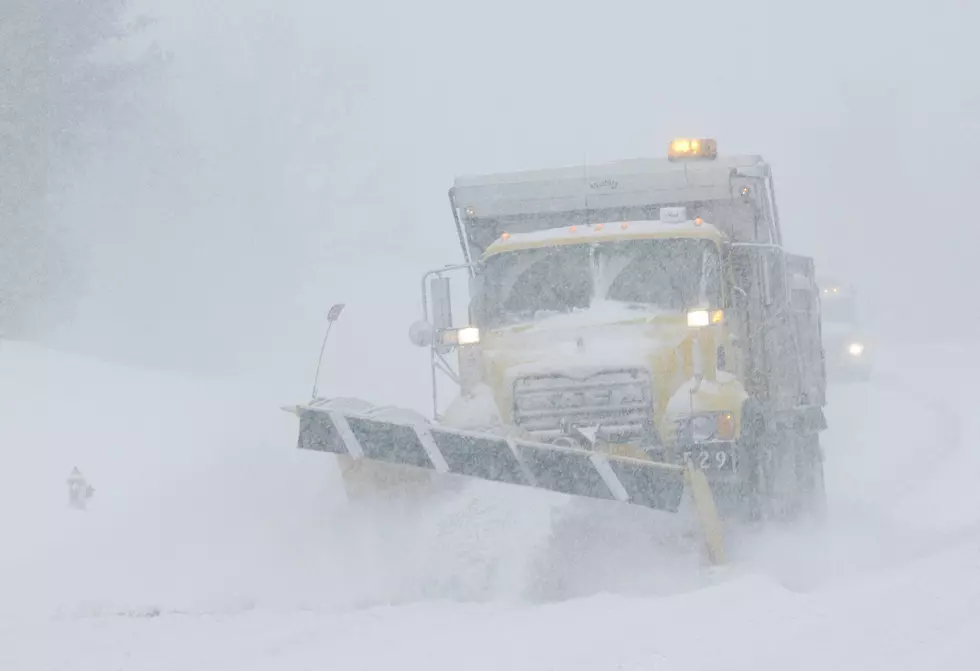 City Of Davenport Declares Snow Emergency Due To Friday's Snowstorm
William Thomas Cain
By now we all know about the major snowstorm that is impacting Iowa, eastern Iowa, western Illinois, and the Quad Cities. Ahead of Friday's snowstorm, the City of Davenport has declared a Snow Emergency which means one thing, more your car.

More snow is coming, Quad Cities. Friday morning, officials from the National Weather Service of the Quad Cities (NWS) said that the track of the snowstorm impacting all of Iowa, western Illinois, and northeastern Missouri Friday into Saturday morning, has slightly shifted towards the east. Officials say the shift has raised predicted snow accumulation totals for the Quad Cities area.
We could see snowfall rates ranging from .5 inches to 1 inch of snowfall per hour throughout the day on Friday, with the heaviest snowfall rates happening tonight. Snow accumulation totals in the Quad Cities will range between 3-7 inches.
Due to the high amount of snowfall, the City of Davenport and the Davenport Public Works Department have issued a Snow Emergency.
City of Davenport officials say that due to the high predicted snowfall totals and snowfall rate, a Snow Emergency has been declared effective 2 p.m. today, Friday, January 14 through 2 p.m. Saturday, January 15.
If your vehicle is parked on a Posted Snow Route in Davenport during that 24-hour time frame, those vehicles may be ticketed and towed. Those who want to avoid a ticket and a tow can park for free in the City's Downtown ramps from 2 p.m., Friday, January 14 through 8 a.m., Sunday, January 16. Text, phone, and email alerts will not be sent until 8 a.m.
To show you when the snow will fall the most in the Quad Cities, the National Weather Service of the Quad Cities has also released a graphic showing the timing of the snowstorm.
We will see the bulk of the snowfall this afternoon and into tonight.
Happy Joe's Davenport Home
A Davenport home is for sale that was owned by a Quad Cities icon. Joe Whitty, also known as Happy Joe, passed away in October of 2019. His $1.195 million Davenport home is for sale and it could be yours. With 3 bedrooms, 4 baths, and 25 acres of land, this home will make you happy like Happy Joe.
LOOK: Best Beers From Every State
To find the best beer in each state and Washington D.C., Stacker
analyzed January 2020 data from BeerAdvocate
, a website that gathers user scores for beer in real-time. BeerAdvocate makes its determinations by compiling consumer ratings for all 50 states and Washington D.C. and applying a weighted rank to each. The weighted rank pulls the beer toward the list's average based on the number of ratings it has and aims to allow lesser-known beers to increase in rank. Only beers with at least 10 rankings to be considered; we took it a step further to only include beers with at least 100 user rankings in our gallery. Keep reading to find out what the best beer is in each of the 50 states and Washington D.C.