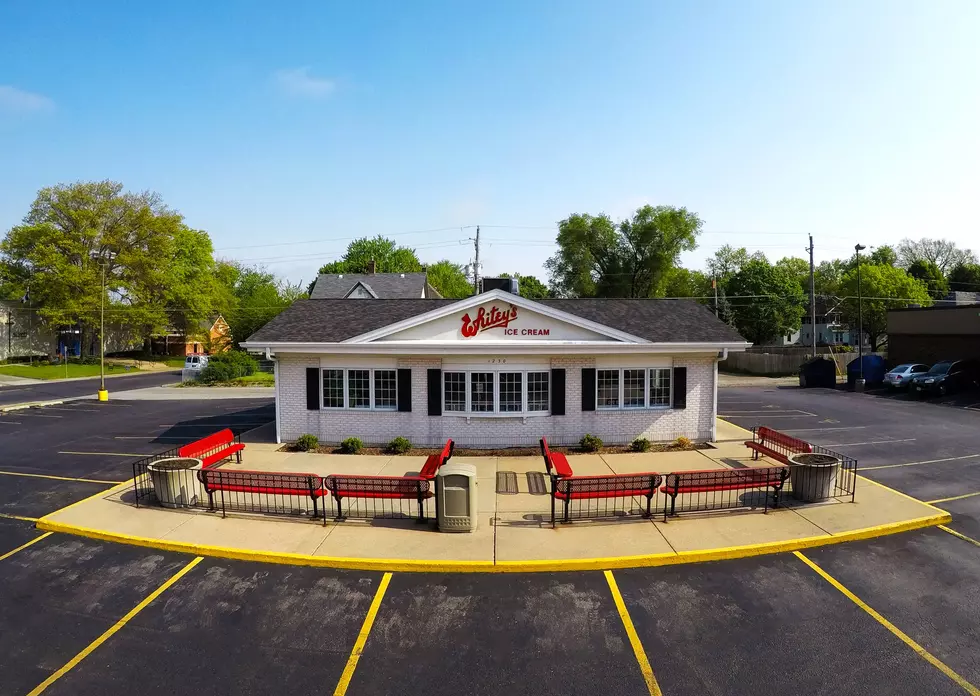 Whitey's Ice Cream Hosting Cones For Kids Today To Support Bethany For Children & Families
Whitey's Ice Cream Locust Street/Facebook photo
The weather is going to be hot again today (Monday, June 20th), and throughout the week. One of the best ways to cool off in the summer is with ice cream from a Quad Cities staple, Whitey's Ice Cream. While you'll be cooling off with ice cream today, you'll also be helping kids and families in the QCA as sales today will go to Bethany For Children & Families.

In a press release on Friday, Whitey's Ice Cream and Bethany For Children & Families announced that today, Monday, June 20, 2022, people can come and enjoy a scoop of Whitey's Ice Cream which will help local kids and families in need with their Cones for Kids event.
People can purchase a cone today at any Whitey's Ice Cream location in the QC and Whitey's will donate half the sales of all cones sold to Bethany For Children & Families.
Bethany for Children & Families was founded in 1899 and is a private child welfare, mental health, community education, and social services provider for children and families in western Illinois and eastern Iowa, according to the press release.
Bethany has caseworkers and professionals addressing many issues facing youth and families: mental health, suicide, LGBTQ mental health issues, teen pregnancy and sexually transmitted infection awareness, housing homeless teens and families, foster care, and much more. Bethany offers 25 programs and services and annually serves more than 11,500 children and families annually. For more details, visit bethany-qc.org.
Christina McNamara-Schmidt, Bethany's Director of Development & Communication, said in the press release,
"With the increase in demand for social services during the pandemic, Bethany hopes for a record-setting fundraiser this summer. We rely on generous local businesses and donors so our caseworkers, educators, and therapists can help neglected children, homeless teens, and struggling families. Cones for Kids is a special day for the agency and the children we serve."
Jon and Jeff Tunberg, co-owners of Whitey's Ice Cream also added to the press release about Whitey's 36th annual Cones for Kids event. Jon said,
"We are very happy to be holding the 36th annual Cones for Kids event to help support the programs and services offered by Bethany."
Jeff Tunberg added,
"Bethany is a fantastic cause and the support shown by the Quad City community has been amazing over the years. We are proud to continue the tradition."
All Whitey's locations will participate in Cones for Kids. See a map of all of the Whitey's Ice Cream locations in the Quad Cities to visit today for Cones for Kids!
2022's Top 5 Favorite Places To Get Ice Cream In The Quad Cities
We asked where is your favorite place to get ice cream in the Quad Cities. A lot of you answered and we tallied up the answers. These are 2022's top 5 favorite places to get ice cream in the Quad Cities.
30 Photos of the Quad City Sunrise
What makes the sunrise so colorful?
According to WeAreGreenBay.com, "At sunrise and sunset, the sun has to pass through more of the atmosphere than when it is directly overhead during the middle of the day, thus more scattering of molecules occurs. The longer distance of travel through the atmosphere causes more of the blue-colored wavelengths to be scattered before reaching our eyes."
So in a shorter answer... Science.
Now enjoy these photos!