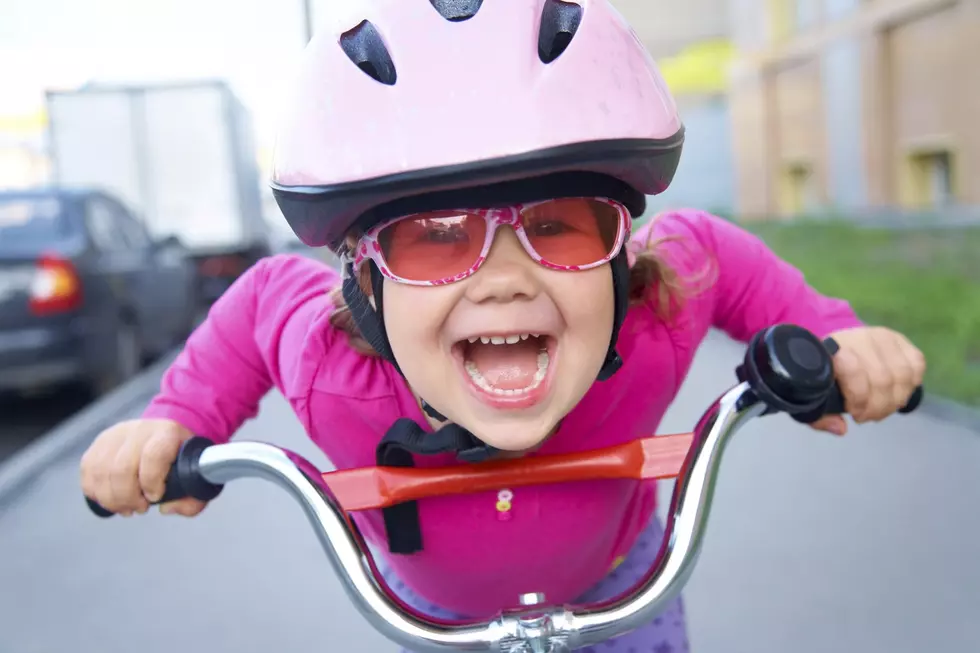 Bettendorf Police Handing Out Sweet Ice Cream Citations Again This Summer
YanLev
Summer is here and kids across the Quad Cities are riding all over the place on their bikes.  In Bettendorf, police could be hooking up your child with a sweet treat if they are riding safely with their helmet.
What started in 2021 for the city of Bettendorf is back this summer as police are looking for kids doing the right thing.  Between now and September 1, 2022, if your child is riding their bike while wearing their helmet correctly and an officer spots them the officer will issue a "citation" which will be good for free ice cream!
Get your ice cream after a hot summer bike ride.
Your child will be able to take their certificate to either Dairy Queen (2535 18th Street), Happy Joe's Pizza (2430 Spruce Hills Drive), Whitey's Ice Cream (3515 Middle Road), or Culver's of Bettendorf.  The Culver's will give you a free small custard dish while the other locations will give your safe bike riding child a free small ice cream cone.
Do the police actually hand these out?
Absolutely!  And now that my child has got one of them, she wants to take the same bike ride every night in hopes of the officer being there again and getting more.  As you can see in the pic below, the citation for bicycle safety states:
Name ______ was seen today wearing a helmet and safely riding a bicycle by a Bettendorf Police Officer.  Becase we are proud of our safe and law abiding citizens, this safe rider is rewarded with a treat from one of our City's safety citation sponsors

The Bettendorf police do remind children (and parents) that if you're riding your bike safely and an officer doesn't stop, don't give up.  They are probably responding to a police call and aren't ignoring you.  You can check out more on the Bettendorf Police Facebook page.
2022's Top 5 Favorite Places To Get Ice Cream In The Quad Cities
We asked where is your favorite place to get ice cream in the Quad Cities. A lot of you answered and we tallied up the answers. These are 2022's top 5 favorite places to get ice cream in the Quad Cities.
8 Ways To Beat The Quad Cities Heat
When temperatures in the Quad Cities get hot, there are the best ways to keep you cool and safe from the summer heat.