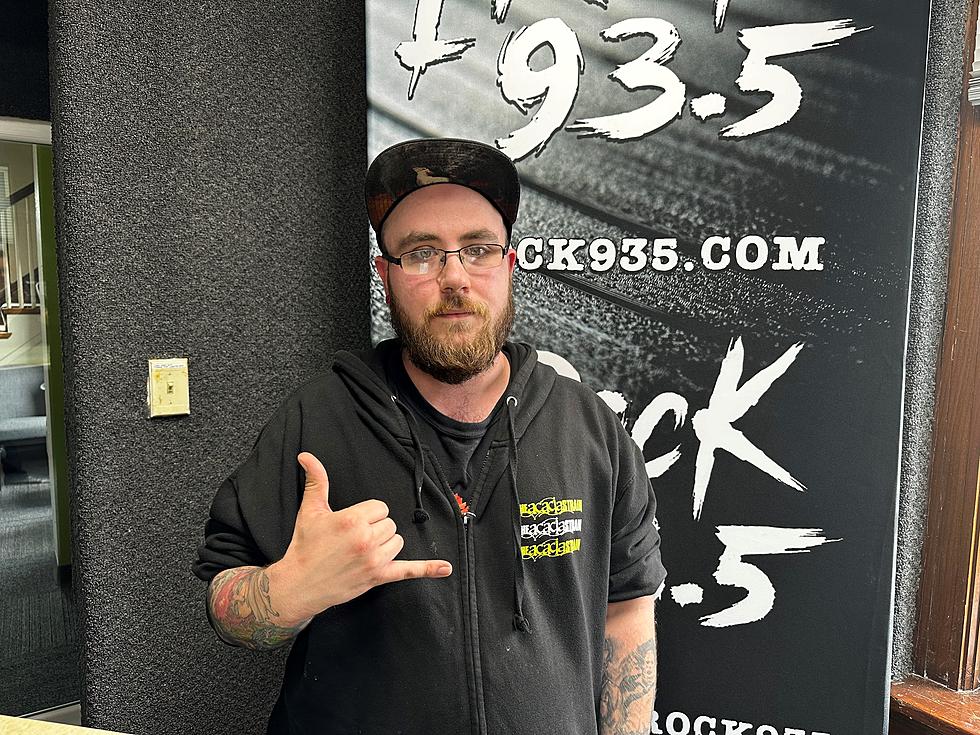 The Loudest Thing You Will Hear This Weekend Is Right Here With Your I-Host
I-Host Jacob
Every Friday at 6:00 pm you can host your own hour on I-Rock 93.5.  You choose the playlist.  Then you come to the Rock & Roll Mansion and talk about the songs.  All you need to do is sign up here and then watch your email.
Let's meet this week's I-Host.
Who are you?
I'm Jacob Welchman.
Why do you love hard rock?
I love hard rock cause it lets me express who I am and how I feel.
Who is your favorite band?
My favorite band is The Acacia Strain.
What is the best concert you ever saw?
My favorite concert is when I saw The Acacia Strain and Fit for an Autopsy in Chicago and they played an amazing set both bands did amazing and they were very amazing to the fans they always put on great shows.
Here Is My Playlist:
Hatebreed- I Will Be Heard
The Acacia Strain - Beast
Knocked Loose - Counting Worms
Fit For An Autopsy Sea of Tragic Beasts
Thy Art Is Murder -  Man Is The Enemy
Lorna Shore - ... And I Return to Nothingness
Slipknot - Skin Ticket
Distant  - Born of Blood
Left to Suffer- D.N.R
Ingested - Leap of the faithless
Bad Omens - Kingdom of Cards
The Devil Wears Prada - Salt
Fit For A King - Hooked
10 Trash Items You Can't Throw In An Iowa Bonfire
LOOK: Where people in Iowa are moving to most
Stacker
compiled a list of states where people from Iowa are moving to the most using data from the U.S. Census Bureau.