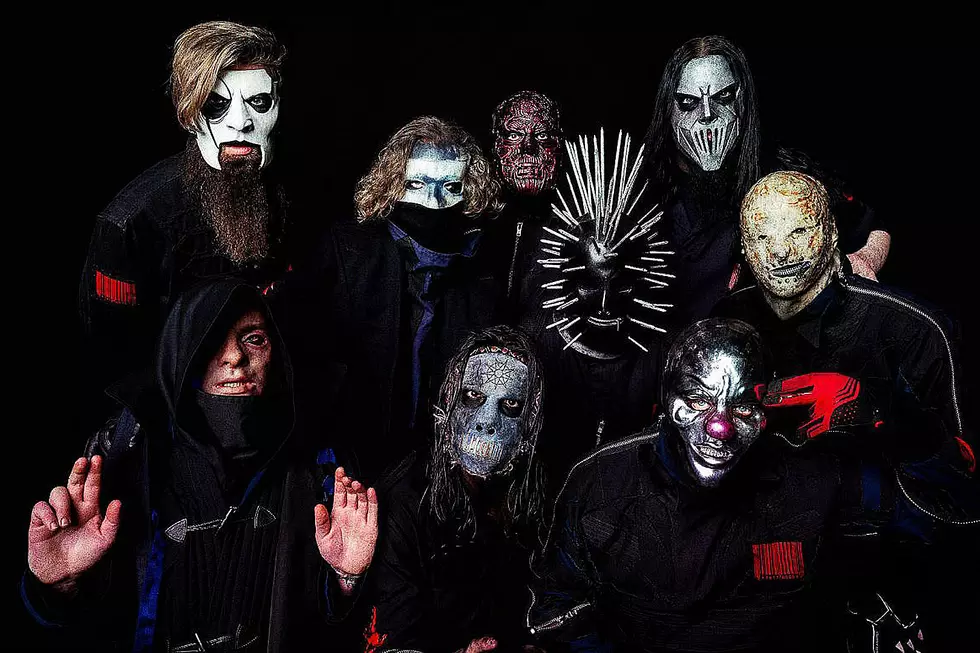 The Greatest (Radio) Slipknot Song Of All Time [Poll]
Roadrunner Records
All week (May 10-14) I-Rock 93.5 is hooking you up with tickets to Corey Taylor at the Rust Belt on Saturday, June 12.  Listen each day from 10-3pm to win, and be sure you like our Facebook page and have the alerts on the I-Rock 93.5 app turned on cause I'll let you know when to listen to win.  You can also register to win tickets here.
So I figured with all that, it would be a good week to celebrate all things Corey.  By letting you choose the greatest Slipknot song of all time.  First off, let's set the ground rules on this.  I get it, you love track 11 from the bootleg CD your cousin Eddie got you from their show before they were even signed.  Cool story bro.  You're an awesome OG.  But we're not diving into that pool of songs.  Slipknot have released 25 songs to radio (see the singles section of their wiki page) and those are the ones that are going head to head in the below bracket.
Every hour from 10am-3pm every day this week, I'll play the matchups below and then it will be up to you to vote for your favorite.  Before you vote, remember, these are the radio friendly versions of these songs...so, you know...bleep me, I'm all out of enemies.
By now you are looking at the bracket and maybe you have missed this paragraph and you're already commenting on Facebook about how the bracket is "so stupid cause no way My Plauge should be the 23 seed".  Well, if you go back to that wiki page of all their singles, you can figure out how I built the seeds.  I didn't use personal opinion on this, I went by chart position.  US Main charts first, and then if a tie, the UK charts.
So here you go, here is the "Greatest Slipknot Song Of All Time" bracket.  Take a look, listen a long, and then vote below all week!
LOOK: The Evolution of Slipknot's Terrifying Masks Throughout The Years