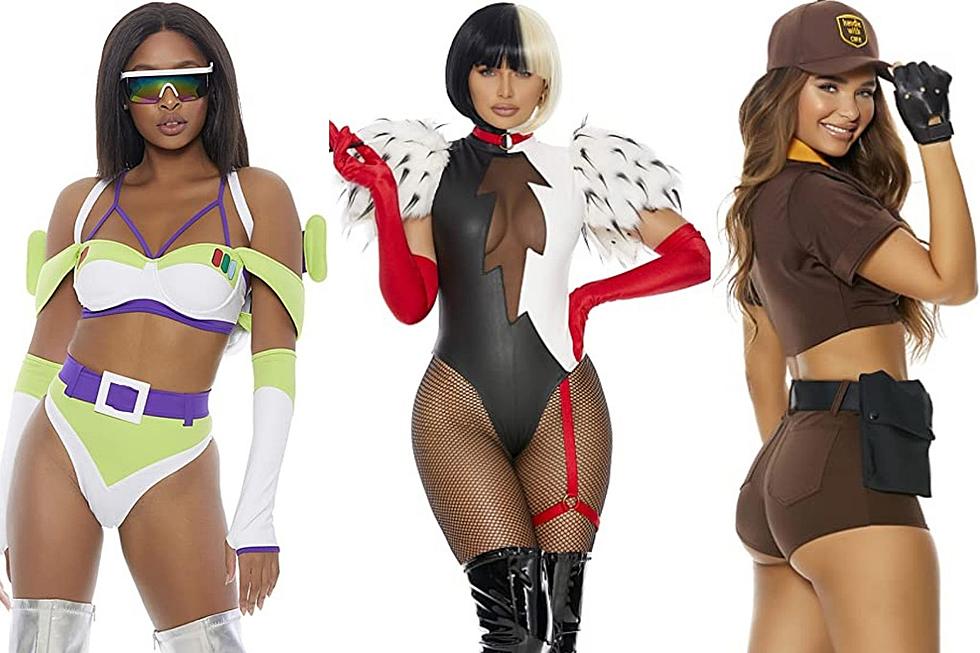 Quad Cities 15 Sexiest Costumes For Halloween
Forplay via Amazon
A lot of people in the Quad Cities say Halloween is their favorite holiday. Haunted houses, candy, decorations, and all of that nonsense are reasons people claim why they like the spooky holiday. Let's be honest, we like Halloween because of the costumes.

Dressing up is a lot of fun and seeing what other people decide to dress up as isn't the worst either. If you're looking for ideas to show off what the good lord gave you or to give ideas to your lady friends, we have the 15 sexiest costumes for Halloween 2021.
We took to the internet and searched "sexiest Halloween costumes 2021". It took us to Spirit Halloween which is open now at 5242 Elmore Avenue in Davenport. They have quite a selection of costumes there for everyone including those who want to take their costumes in a sexy direction.
The internet also took us to a few other places that put up a red flag on our work computers so we couldn't see those. So we turned to Amazon because they have everything, including sexy costumes.
Amazon is home to many companies like Forplay and Leg Avenue that sell sexy Halloween costumes and sexy costumes in general. It was pretty easy to find some of the sexiest costumes you'll find women on Halloween night in the Quad Cities.
Don't forget to rock your sexy Halloween costume at the Quad Cities' biggest costume contest at the Mississippi Valley Fairgrounds on Saturday, October 30th. Tickets are on sale for our annual Halloween Costume Ball. Your sexy Halloween costume could get you some cold hard cash and prizes!
Halloween Costume Ball
A fair warning if you're reading this at work, some coworkers might think these photos are a little NSFW. Check out the Quad Cities 15 sexiest Halloween costumes below.
15 Sexiest Halloween Costumes For The Quad Cities
Halloween is a great time of year. It's a chance for people to dress up to be an entirely different person. Some people take the gory route, others jump in giant inflatables, and some people really want to show off what they have been blessed with. If you're looking to take the sexy direction for Halloween this year, these are the Quad Cities' 15 sexiest Halloween costumes.
Hidden Pizza Gem 1 Hour Outside The Quad Cities
Having the best pizza in the Quad Cities has always been a fierce competition. I mean we even have our own version of pizza for goodness sake. While there are some incredible pizza joints in the Quad Cities, there are other pizza places that you need to visit.
Geno's Pizza
in Preston, IA is one of those places. It's less than an hour's drive from the Quad Cities and it's a spot you need to try.
Iowa's Second Oldest Bar
Frick's Tap on West 3rd St in Davenport is Iowa's second oldest bar. Cold beer, great service and a heated bar. What more could you ask for?!