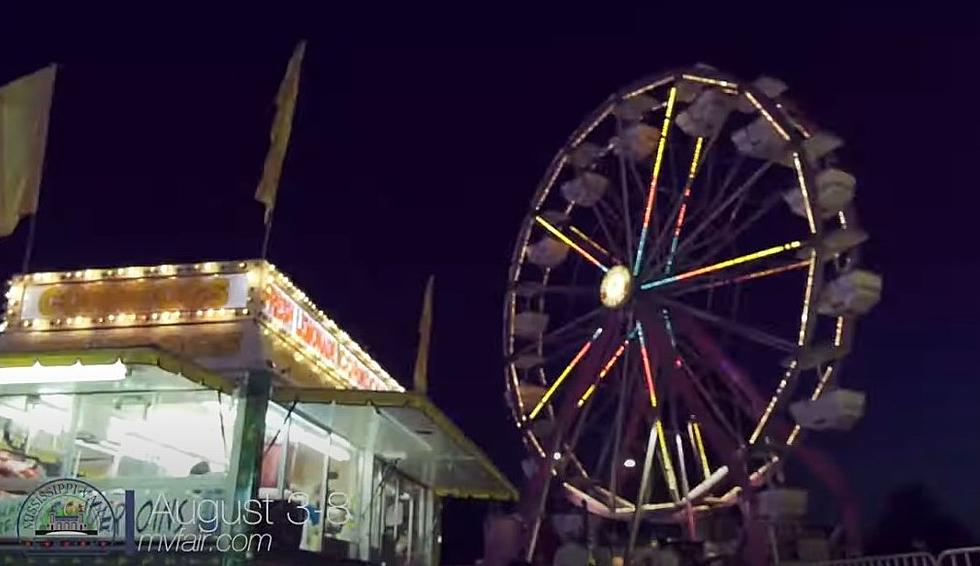 Mississippi Valley Fair Looking For Families That Deserve A Day At The Fair
Gary Metivier via YouTube
The Mississippi Valley Fair is the highlight of summer fun in the Quad Cities.  However, not all families are fortunate enough to take the family out for a day of rides, food, and fun.  Folks with the Mississippi Valley Fair are looking to change that for some deserving families with their "Fair Family of the Day" program.
For every day of the 2022 Mississippi Valley Fair (6 total) the MVF management will choose one deserving family to enjoy a day at the fair compliments of the MVF, Evans United Shows, and our 2022 daily fair sponsors.
The family will receive food, drinks ride passes, and more.  Shawn Loter, General Manager of the Mississippi Valley Fair told us that the family will receive "An escorted ride on a golf cart around the fair to check it all out first, and possibly more.  Could that "more" be access to that night's grandstand shows?  You will find out if the family you nominate is one of the Fair Families of the Day.

To nominate a family for the MVF new "Fair Family of The Day" program. Simply mail a quick letter to the fair office at 2815 W. Locust Street, Davenport, IA 52804 with why you feel the family deserves a day at the fair. The fair asks that you include your contact info along with the letter.
The 2022 Mississippi Valley Fair will be here before you know it.  With all the sights, sounds, smells, and tastes you love.  Give a deserving family in the area a chance to experience all of that as well.  Nominate them today and you'll see them at the fair!
What The Quad Cities Did For Fun in the 90's
Many times over the years, I'll be talking with friends about years gone by and I'll say "take me back".
Every generation goes through this, I assume. Looking back at a more simple time where responsibilities haven't set in and life seems fun. Opportunities are endless.
Let's go back to the 1990's to Wacky Waters, 50 Cent Beer night and revisit Mallards Mania!
Stone Temple Pilots at The Rust Belt in East Moline
Stone Temple Pilots, Tyler Bryant & The Shakedown, and The Forty Twos put on a great party for a Saturday night at The Rust Belt in East Moline. Always great to see live music with all the members of the I-Rock Hard Unit. Till the next one, enjoy these memories.