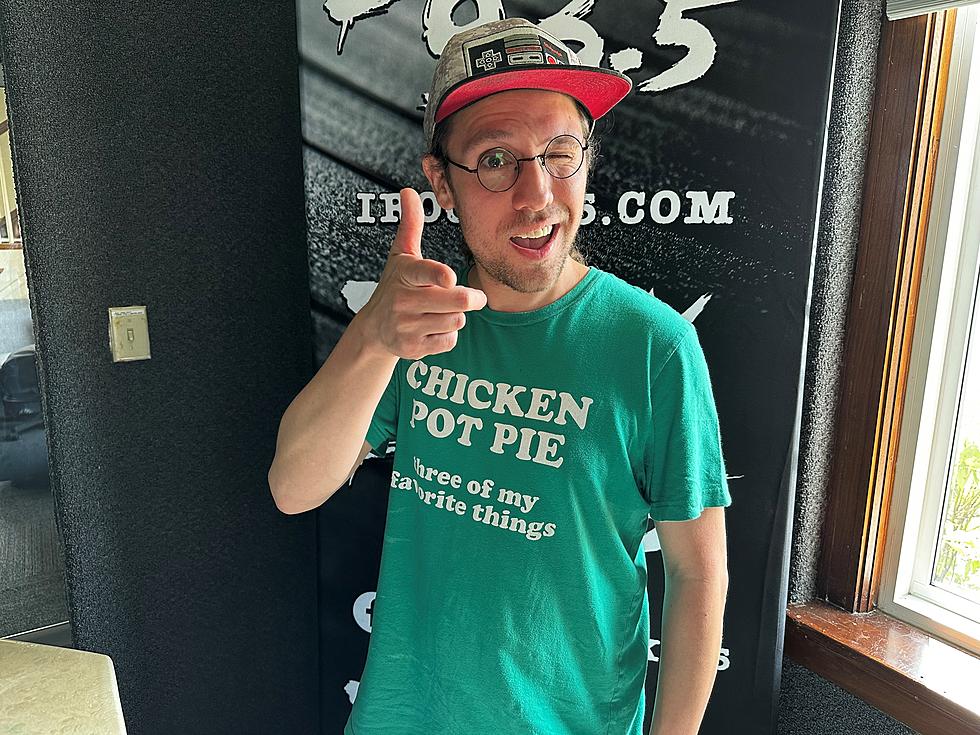 The King Of The Weirdos Is Here To Get Your Weekend Started
I-Host
Every Friday at 6:00 pm you can host your own hour on I-Rock 93.5.  You choose the playlist.  Then you come to the Rock & Roll Mansion and talk about the songs.  All you need to do is sign up here and then watch your email.
Let's meet this week's I-Host.
Who are you?
Jesse Wagner, aka King of the Weirdos
Why do you love hard rock?
I drank too much of that Kewanee water, which rotted my brain.
Who is your favorite band/artist?
That's impossible to say, but Nine Inch Nails has always been a personal favorite.
What is the best concert you've ever seen?
Weird Al Yankovic
Here is my playlist:
Jawbox - Savory
Queens of The Stone Age - The Lost Art of Keeping a Secret
Deftones - Digital Bath
Local H - Bound to the Floor
King Gizzard and the Lizard Wizard - I'm In Your Mind
Pixies - Here Come's Your Man
Tenacious D - The Metal
Tool - Parabola
King of the Weirdos - Party Time Blood
System of a Down - Suggestions
At the Drive In - Pattern Against User
Weezer - The Good Life
Danzig - Mother
World's Largest Arcade is in Illinois
This place is the largest arcade in the USA, with over 885+ games to play, and it's not like any arcade you've been to before.
Wisconsin Goodwill Stores Do Not Accept These 15 Items