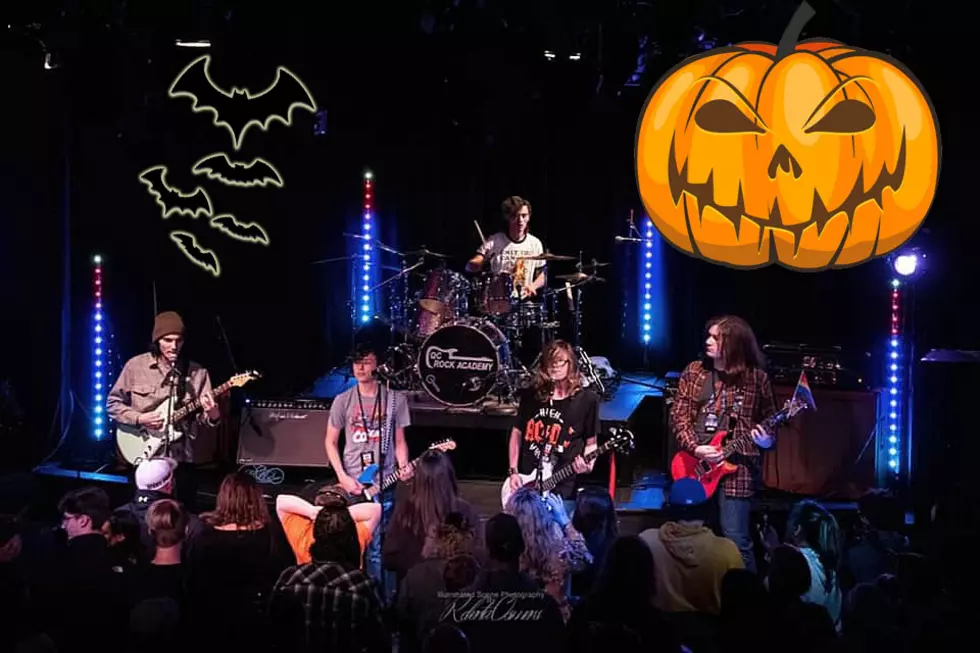 Join QC Rock Academy for a Halloween Band Bash at the Red Stone Room
"SleepyHead" Credit: Roberta Osmers
As a parent, I feel strongly about introducing my children to music that makes me feel something.  At the same time, I feel strongly about them finding their own music and falling in love with songs and bands they can call "their own".
We've always had music in the house and encouraged kids to make noise through whatever means necessary. Albeit on my drums or guitars or pots & pans on the kitchen floor...I love hearing rhythm & music coming out of my kids.
Now if only they could hone it into a cohesive "piece of music".
Enter QC Rock Academy!  Since 2011, they've been teaching music and putting together bands to make the world more musical.  From their annual "Battle of the Bands" to their first ever "Quad Cities Youth Music & Arts Festival", QC Rock Academy is always coming up with ways to get the students in front of a crowd.
Come ghouls, goblins, & creatures of the night. Join QC Rock Academy for a Halloween Band Bash on Friday, October 28th.
QC Rock Academy presents: Nightmare on Main Street!
Featuring NINE QCRA student bands
Anthropoid
Crushed Monkey
Made Ya Look
Company Dimes
Sleepyhead
7 Ark
Verona Tragedy
Impossible Wonder
Spirit of Vengeance
Event Details:
Nightmare on Main Street!
Advance Tickets - $10 At the door - $12
All ages (Under 19 must be accompanied by an adult)
Redstone Room
129 Main Street, Davenport, IA
Doors at 6:00, Show at 6:30
There is a good chance this show could sell out, so grab your tickets here.  When you do, be sure to check out this cover of Greta Van Fleet's "Safari Song" as done by QCRA band, Made Ya Look...
This Geneseo Home Is A "Nightmare On Zillow Street" And Wait Until You See Why
A Geneseo home on Zillow has some very interesting features. Would you buy it?
Quad Cities 15 Sexiest Halloween Costumes
Halloween is a great time of year. It's a chance for people to dress up to be an entirely different person. Some people take the gory route, others jump in giant inflatables, and some people really want to show off what they have been blessed with. If you're looking to take the sexy direction for Halloween this year, these are the Quad Cities' 15 sexiest Halloween costumes.