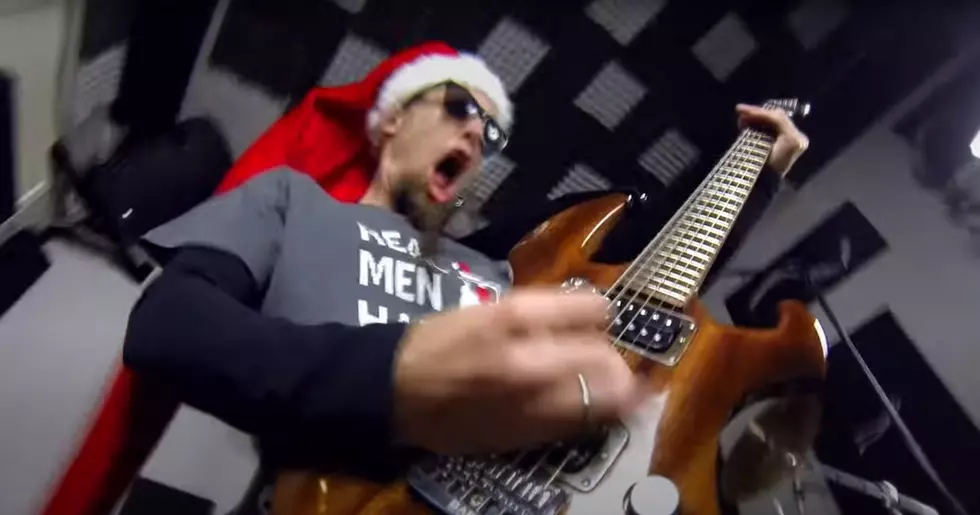 Watch These Metal Christmas Songs This Holiday Season
Credit Leo Moracchioli/Frog Leap Studios via YouTube
Well here we are.  Christmas 2020.  If there was ever a holiday season to take your normal Christmas songs and turn them up loud and hard, it's this one.  After all tis the season for a lot of things, including compromise.  So when the family wants Christmas music as you celebrate the season, you don't have to do it with Mariah Carey and Bing Crosby.  You can do it with Korn, Corey Taylor and rock.
I promise a no Christmas music guarantee on I-Rock 93.5, but if you really want (or lose the fight) Christmas music, you can get it with no commercials right here on irock935.com.  At least then it will look like you are rocking.
Here are some of my favorite rock and metal Christmas tunes.
Leo has to be number 1.  He also has about 20 to choose from, but the master of the pop cover is also master of the Christmas cover.  Like I said, no Mariah...yes Leo.
Of course for me, Korn is next.  Take your Jingle Bells, turn it into old school Korn and you get Jingle Balls.
Mashups are always a good way to mix your normal hard rock with Christmas.  While this mashup is solid from an actual song standpoint, it's the video that really takes it over the top.
Or if you want to go a different direction with your holiday songs, take a rock song and turn it into a Christmas tune.  Like these guys did with Rob Zombie.
Did you know Corey Taylor has a Christmas song.  I think it's fitting for him and all of us this holiday season.
Ok, this one is not a Christmas song, but as I was putting these together it came up and reminded me of just how great it is.  Remember, if you have any lights up and want to win $500 you can right here!
This is why the internet can be great.  And you'll never watch Charlie Brown Christmas the same again.
Lacuna Coil with Naughty Christmas.  It's actually just a good song. Take a listen or Krampus will get you.
If your compromise is songs the family knows just turned up a bit, a good mix for you would be Orion's Reign.  They have a bunch that shouldn't offend, but won't cause you to vomit up your eggnog.
This is not a new thing.  Check out some classics from Dokken and Lemmy!
Ok fine...you need to listen to "real" Christmas music with the family.  I'll give you this one.

Enter your number to get our free mobile app
LOOK: 20 tips to help your houseplants survive the winter