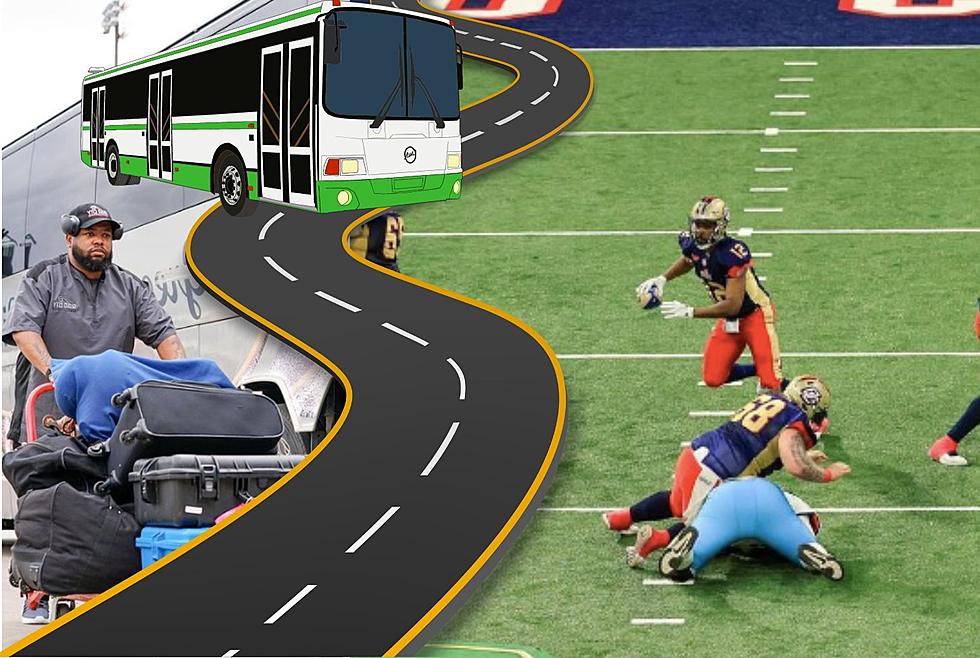 Steamwheelers Taking Bus of Fans to Away Game and Hosting Watch Party
Quad City SteamWheelers
Get ready for a "Squad City Road Trip" this weekend, hitting the road to Des Moines to cheer on the Quad City SteamWheelers.
Shuttle Bus To The Game
This Saturday, VIP Transportation is joining forces with the Steamwheelers to tackle the Barnstormers in an epic battle for dominance, and you're invited to be part of the excitement. For just $60 a person, you can secure your seat on our luxurious shuttle, which will take you from the Quad City area straight to the Wells Fargo Arena in Des Moines, where the game will be held.
But that's not all – your ticket to the game is included in the price. That means you won't have to worry about lining up for hours or paying extra fees just to watch the game from the sidelines. With VIP Transportation, you'll have everything taken care of, from transportation to entertainment. All you have to do is sit back, relax, and enjoy the ride.
The shuttle buses are designed to make your trip as comfortable and stress-free as possible. You'll be traveling in style, with ample legroom, climate control, and modern amenities, plus, the drivers are experienced, licensed, and dedicated to ensuring your safety and satisfaction.
But don't wait too long to reserve your spot – seats are filling up fast. To book your ticket, simply reach out to Lynn at 309-314-1165 and provide your name, contact information, and the number of people in your party.
Don't miss this opportunity to root for the Steamwheelers, meet new friends, and enjoy a fun day out.
Recap Of Information
Game Day: Saturday, May 6th starting at 7:05 pm.
Location: Wells Fargo Arena, in Des Moines, IA
Opponent: Iowa Barnstormers
Bus Departure: 2:30 PM (Location TBD)
Bus/Ticket Fee: $60 per person. (Includes round-trip transportation and a reserved-seating game ticket)
ONLY 22 SEATS ARE AVAILABLE. Reserve your spot today before all seats are gone by reaching out to Lynn at 309.314.1165!
Can't Go? Join The Watch Party.
Zeke's Island Cafe is the official party sport for the SteaWheelers watch parties.
At this weekends party, Zeke's is offering an array of specials: 
Free shots at halftime (If the Wheelers are winning)
$3 Coors Light
$7 Duece (with new flavors)
Queso Chorizo Nachos - $14.99 large $12.99 small
Crab Cakes - 3 for 11.95
Giveaways
SteamWheeler Helmet
A 4 pack of tickets
2 Balcony Party Passes
Win Tickets
Want to win tickets to a SteamWheelers home game? Use the contest below!
Home Game: May 12th, 2023 starting at 7:00 PM.
10 Banned License Plates In Iowa That Made Me LOL
Iowa residents have submitted some really random (and now rejected) ideas for personalized license plates.