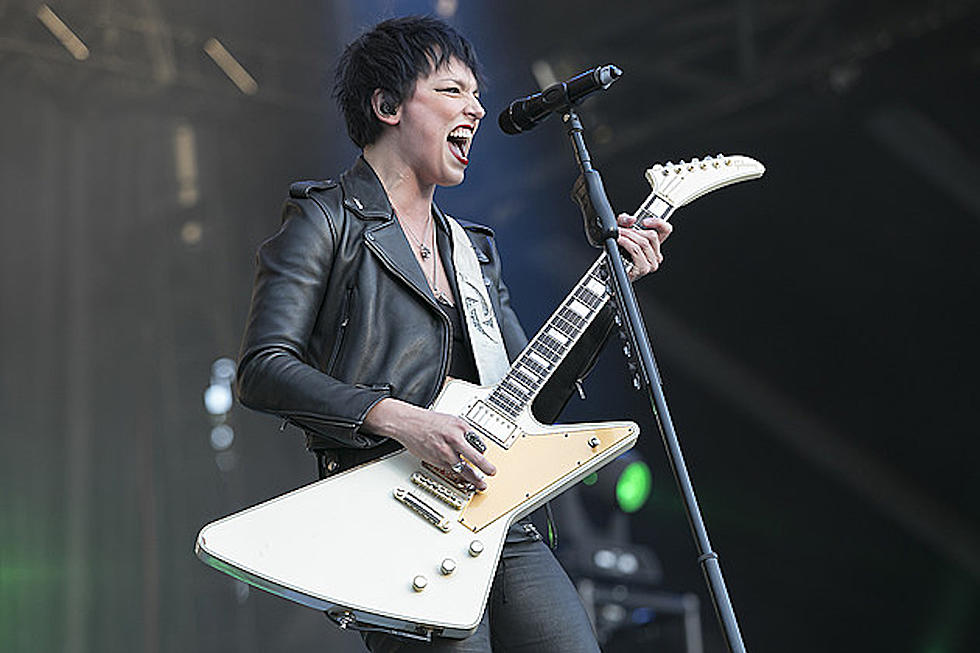 Lzzy Hale: Upcoming Halestorm Album Could Be a 'Double Record'
Raymond Ahner for Loudwire
The upcoming Halestorm effort has been an oft-discussed topic for other members of the band, as well. Last week, guitarist Joe Hottinger described the group's new tunes as representing "a different flavor" of Halestorm. In March, Hottinger hinted that the new music was sounding "fresh and weird."
But the idea that Halestorm's next album could be a twofer was first uttered by Hale in an interview with Consequence of Sound on Monday (June 29.) When asked about the status of the forthcoming collection, the musician theorized that the band's surplus of songs could necessitate more than just one platter.
"We have been writing a lot, so there will be new music at some point," Hale explained. "Maybe there will be a double record, because of all this. I think it's important to stay connected, not just in a musical sense, but to let everybody know you're here and connected."
Coincidentally, all the downtime related to COVID-19 may lead to even more material for Halestorm. Beyond the new album, the singer has plenty of other musical projects to share with listeners. Plus, quarantine has given the musician a chance to brush up on her telecommunication skills.
"The funniest thing for us is that since this pandemic stated, we're busier now than maybe we would have been," Hale said. "I've never had to learn so much technical stuff and videos and Zoom etiquette and all that! In a lot of ways, I've been enjoying putting myself out there and us out there as a brand. I had kind of inadvertently been preparing for something like this, and there will be a rollout of releases and duets and projects I've been working on for the past year or so that now have an opportunity to shine."
Besides that, the frontwoman is doing what many other musicians are doing right now — waiting for the other shoe to drop. (Last month, Hale estimated that some groups "won't make it out of this.")
"It's a really weird time in the music industry," she added on Monday. "We're all floating right now in the industry waiting for the endgame."
See Halestorm in Top 100 Hard Rock + Metal Albums of the 21st Century