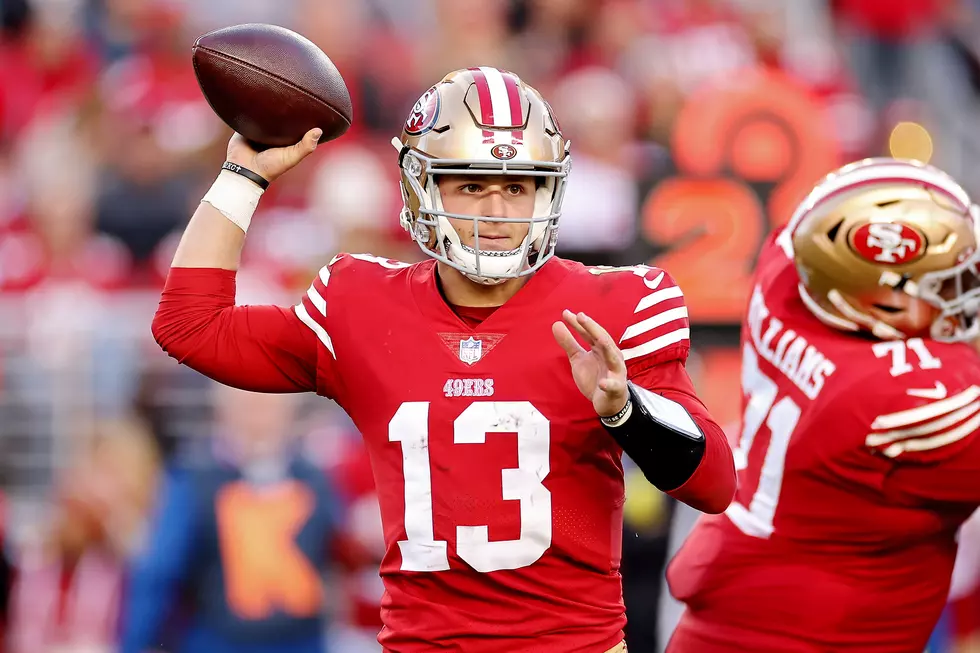 Iowa Restaurant Honors Brock Purdy With His Own Pizza
Getty Images
7-0 as a starting quarterback. 1 win away from the Super Bowl. Yes, it really is Brock Purdy's world and we're all just living in it. The San Francisco 49ers defeated the Dallas Cowboys on Sunday to earn a trip to the NFC Championship game. And a bar in Iowa is honoring the former Iowa State quarterback with a unique pizza available for a limited time!
The Des Moines Register reports that Gusto Pizza Bar is the official home of the Brock Purdy-themed pizza. The co-owner of the restaurant told the Register that just like everyone else, they were excited about Purdy's success and the fact that he was someone local. Purdy's story has become one of legend. Drafted last in the 2022 NFL Draft and being known as Mr. Irrelevant. Then taking over late in the year as the starting quarterback for the 49ers. All he has done is beat Tom Brady, win seven games in a row, and now sit just one game away from the Super Bowl!
So what exactly is in the 'Purdy-licious' pizza? The Register reports that the pie features fire-roasted chicken, Buffalo barbeque sauce, blue cheese, mozzarella, and sliced red onions. Then it is topped with 'Brock-oli' slaw when it's done in the oven.
The owners of the Gusto Pizza Bar tell the Register that the 'Purdy-licious' pizza will remain on the menu as long as the 49ers keep winning. With Purdy and the 49ers playing the Eagles in the NFC Championship game on Sunday, there should be plenty of Purdy pies headed out the door!

Our Favorite Local Pizzas on National Pizza Day 2022
We've had some delicious pizza (and pizza-like creations) here in the Corridor! Here are some of our favorites!
Iowa Breweries: Top Reviews of Our Great Beer Makers from Non Iowans
There's some great breweries in Eastern Iowa, and statewide. Here are some of the strongest reviews of Iowa breweries from Yelp users.