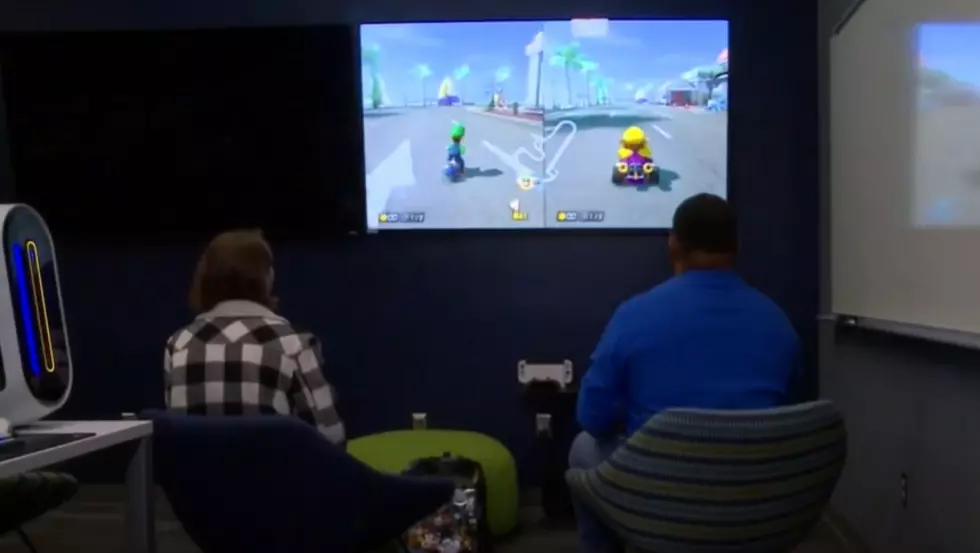 Iowa College Student Is A Mario Kart National Champion [WATCH]
YouTube via KCCI
The world of esports is a real thing. Yes, you can still earn traditional scholarships for academics and athletics. But you can also go to college and play video games. Where was esports when my parents were yelling at me to put down my Playstation controller and do my homework? The esports program at Marshalltown Community College is not even a year old, but already it boasts a national champion from right here in Iowa.
That National Champion is 21-year-old Amber Lawthers. KCCI reports that in December, she was crowned the National Junior College Athletic Association of Esports National Champion in Mario Kart. Yes, Marion Kart. The fun and addictive Nintendo game that we all have played countless times. At the beginning of the school year, Lawthers saw a sign for tryouts for the school's esports team. After coaches watched her play Marion Kart, they knew they had something special.
KCCI reports that Lawthers is a student of the game. She comes in early and stays late to practice her craft. She studies her opponent just like a competitor in any other sport would. Lawthers said of her time on the esports team, "for the first time in my life that I remember truly feeling accepted as a gamer."
Lawthers told KCCI that she plans on defending her National Championship this spring and then eventually transferring to a four-year school to continue her esports career. Congratulations Amber on being a Mario Kart National Champion!

Pac-Man Facts: 40 Easily Digestible Bits of Arcade-Game History
From his arcade-game fame to his own TV show and appearances on all kinds of collectibles, a look back at Pac-Man.
MORE: See 30 toys that every '90s kid wanted