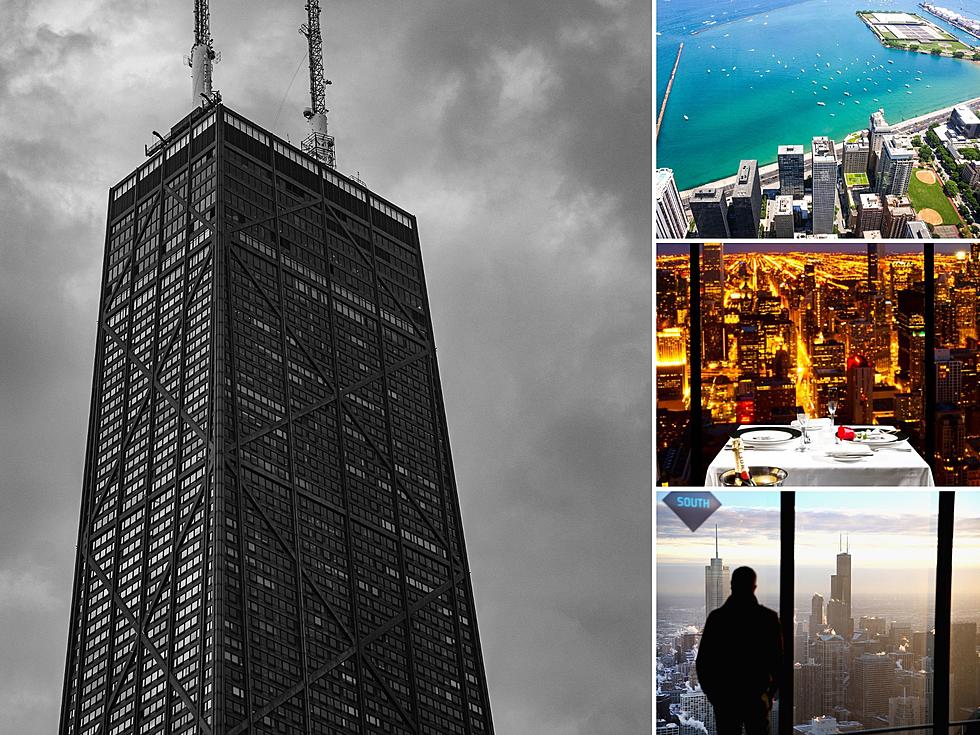 For Sale: Illinois' Tallest Restaurant With Best View In Chicago
Illinois' Tallest Restaurant With Best View In Chicago Is For Sale
If you're looking for a truly unique experience in Chicago, have dinner or at least a drink in the Signature Room Restaurant at the top of the John Hancock Building.
Visiting The Signature Room In Chicago
I grew up in the suburbs of Chicago so my family always took trips into the city. I was lucky to experience many unique things in the Windy City throughout my life. One of my favorite things to do was go to the top of the John Hancock Building. You can see the whole city and so much more from the observation deck on the 94th floor.
Every time I took the elevator up as a kid, I noticed we weren't actually going to the very top of the building. There were two more floors. I would ask my parents about it and my dad would always answer, "Some day when you're old enough." On the 95th floor was the Signature Room restaurant and on the 96th was the lounge. I waited many years for that opportunity.
In the summer of 1994, Chicago hosted the World Cup at Soldier Field. Through my father's work, we got tickets for a game. There was a pre-party before the match in the Signature Room lounge. I finally got to experience the top floor of the John Hancock. building. It was an amazing day.
Did You Recently Win The Lottery Because The Signature Room Is For Sale?
This historic restaurant has been put up for sale. There's no listing price but I'm sure it's not cheap. Maybe, I have a long-lost rich uncle that has no kids and wants to leave me his fortune.
According to cushwakecapmarkets.com, 
Cushman & Wakefield of Illinois, Inc. ("C&W") has been retained as the exclusive agent to sell 26,168 square feet of elevated retail space in the iconic 875 North Michigan Avenue, Chicago, Illinois (The "Property").
RELATED: Unique Dinning Experience At The Willis Tower In Chicago
Look Inside Chicago High Rise Apartment Once Occupied By Major SNL Star