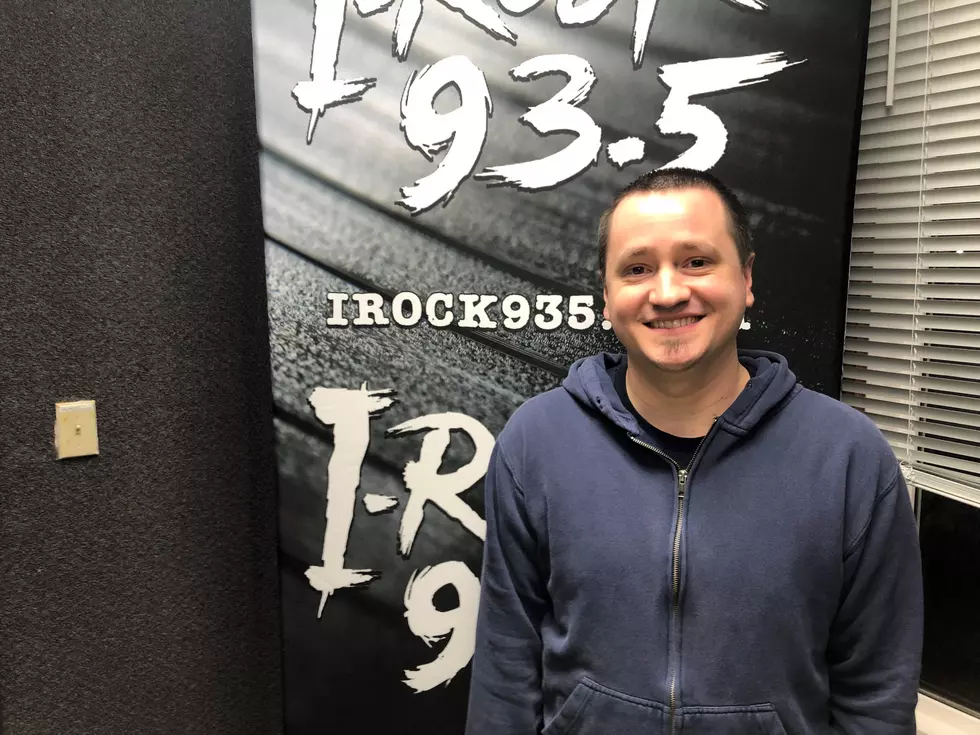 Fighting Fires And Lighting Up Speakers. Ethan Is Here To Host Your Friday.
I-Host
Question one - Who are you?   My name is Ethan. I'm a dad of 2 little amazing girls.  I work in an office by day - and as a volunteer Firefighter/EMT by night (or whenever the pager goes off)
Question two - Why do you love hard rock?  My brother actually introduced me to Rock music when I was young. From parents who listen to country (puke), I found the alternative very exciting and I love how the music can display different emotions and messages but still rock and kick ass.
Question three - Who is your favorite band/artist?   That is a really hard question.  I love all kinds of rock. One day I'll be jamming to hair bands and the next day metal. To pick ONE single band would be very tough, but if I had only to pick one, I would go with AC/DC
Question four - What is the best concert you've ever seen?   The best concert I went to was with my wife (at the time girlfriend) here in Moline at the Mark/Taxslayer/I-wireless/Vibrant area.  It was opening Skillet, who I love anyway, then Alice Cooper, who I also love, and Motley Crew was the headliner.  3 fantastic bands that I all love. It was a great concert.
My playlist:
Motorhead - The Game
Poison - Nothin But A Good Time
Demon Hunter - Not ready to die
Slipknot - Snuff
Drowning Pool - Tear Away
Five Finger Death Punch - House of the Rising Sun
Disturbed - Sound of Silence
All that Remains - The Thunder Rolls
No Resolve - Come Back Stronger
Alice Cooper - Poison
AC/DC - Thunderstruck
Skillet - Feel Invincible
Thousand Foot Krutch - Move
Are These the Best Giant Pretzels in the Quad Cities?
Here are some of the best giant pretzels in the Quad Cities
Top 10 Fast Food Fries in the Quad Cities
Wednesday, July 13th was National French Fry Day and the members of the Dwyer & Michaels Morning Show asked listeners what fast food restaurant served the best fries. Hundreds of listeners chimed in on Facebook with their go-to place for fast food french fries and here are the results. The top 10 fast food restaurants in the Quad Cities that serve the best fries!