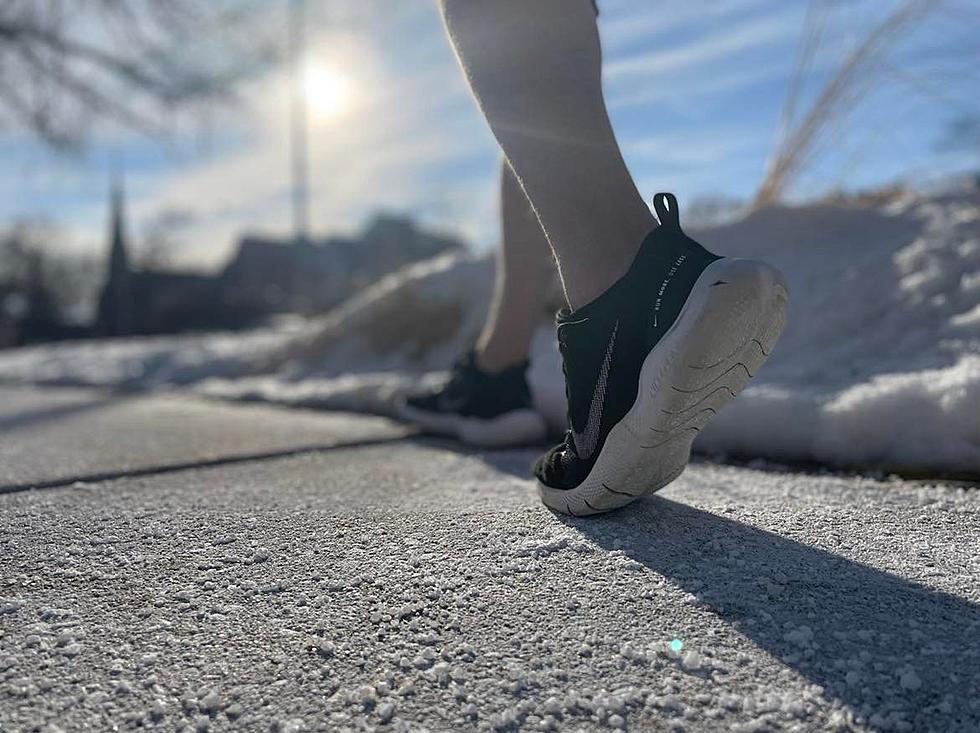 Clinton Community College's B-rrry Scurry 4-Mile Race Set For February 5th
Connor Kenney/Townsquare Media Quad Cities
Get ready for the 41st running of Clinton Community College's B-rrry Scurry. This 4-mile race, held every year in the winter season, is taking place the first Saturday in February. Registration is open and proceeds will go towards scholarships for college students.

If you don't mind running when there is snow on the ground then the Clinton Community College B-rrry Scurry is the perfect race for you. Celebrating 41 years this year, Clinton Community College B-rrry Scurry in 1981 to raise funds for scholarships for Clinton Community College students.
While the race is a lot sooner than 6 weeks away, officials have a schedule to help runners train for the run. You can see the 6-week training schedule by clicking here.
The COVID-19 pandemic brought changes to the 40th B-rrry Scurry in 2021 which included a virtual and in-person option. Officials say that plans are underway for the 2022 B-rrry Scurry to have both in-person and virtual options for those who prefer one or the other.
The 4-mile race begins and ends at the Clinton Community College Campus and runs through the middle of Clinton. The race route can be found here.
Only 40 participants were allowed to run the 2021 B-rrry Scurry in person. Tyler Sullivan and Morgan Meseke won the 2021 Men's and Women's races. Sullivan ran the race in 24:40, while Meseke ran it in 26:50.
ADM won the 2021 Large Group B-rrry Challenge and the Riverfront Running Gang won the 2021 Small Group B-rrry Challenge.
Registration for the 41st running of the B-rrry Scurry is open. The registration fee is $35 and includes a t-shirt. Verified student pricing is $25. To register for the 41st annual Clinton Community College B-rrry Scurry , visit their registration page here.
For any questions, send an email to aeisenman@eicc.edu, or call Clinton Community College at 563-244-7040.
Hidden Pizza Gem 1 Hour Outside The Quad Cities
Having the best pizza in the Quad Cities has always been a fierce competition. I mean we even have our own version of pizza for goodness sake. While there are some incredible pizza joints in the Quad Cities, there are other pizza places that you need to visit.
Geno's Pizza
in Preston, IA is one of those places. It's less than an hour's drive from the Quad Cities and it's a spot you need to try.
LOOK: 20 Fascinating Photos From the First Modern Olympic Games in 1896
To celebrate the history of international sports cooperation,
Stacker
 took a look back at that groundbreaking event in Athens, when the modern Olympics were born in 1896. Keep reading to learn more about the athletes, spectators, and sports at that iconic event.