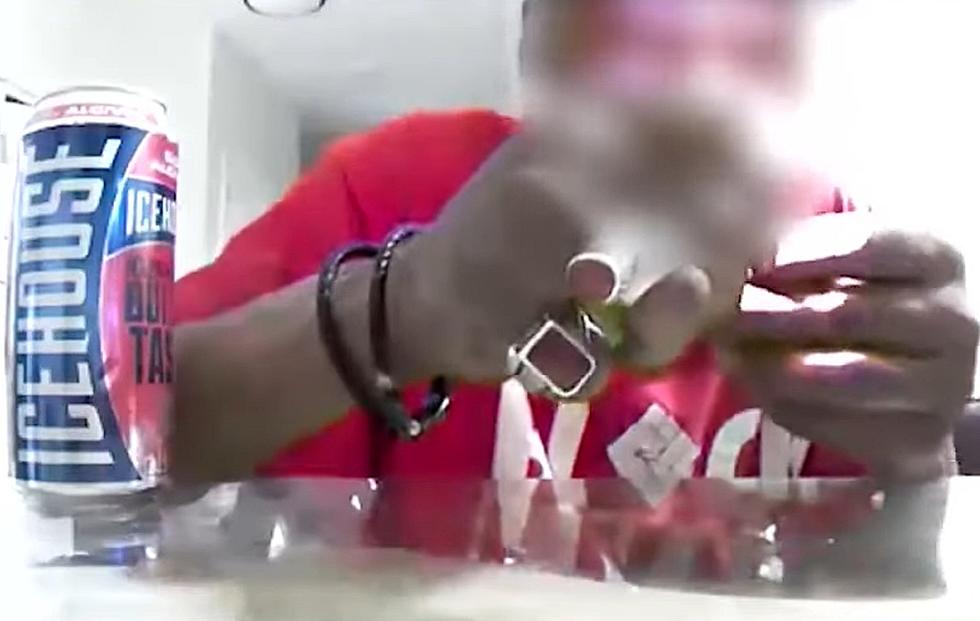 Burglars Steal Camera, It's Still Transmitting From Their Home [WATCH]
WISN 12 News, YouTube
When it comes to dumb criminal stories, this is a doozy.
Last week, two men broke into a home that's currently unoccupied and being updated. They reportedly stole a bunch of stuff, including a working camera. When they picked it up they apparently wondered aloud what it was. If you don't know what something is, you probably don't want to take it with you. Here's the unbelievable story.
It happened early in the morning of Monday, March 14 at a home near the corner of 74th & Silver Spring Drive in Milwaukee, Wisconsin. Two guys allegedly took about $8,000 worth of tools. Erica Winship, a realtor for Premier Point Realty, told WISN, "They also took a camera which was hidden, which they did not know would operate pretty much anywhere, so it's operating on their dining table right now. We can see everything."
As of this Monday, the camera had been recording for a week. It has captured people using drugs, as you'll see in the video below. Winship says the battery-operated camera, which operates on a cellular network, has also transmitted people talking about items they've sold, and what they used the money on.
Thus far, the Milwaukee Police Department hasn't made any arrests in the burglary case. I've got to believe it's only a matter of time. Perhaps they're hoping to turn this into an even bigger bust or maybe tips will come after this aired in the city. Let's hope so. Nobody likes thieves.

8 Fresh Fruit Salad Recipes to Make this Spring
Does Toothpaste Really Clean Your Vehicle's Foggy Headlights? [Life Hack Test]
According to
Carhop.com
, cloudy headlights are a relatively modern issue. Originally, car manufacturers used glass domes for the front of their headlights until sometime in the 1980s when they switched to "polycarbonate or plastic" I assume because it was cheaper. Unlike glass, plastic is more susceptible to
oxidation
which is caused by the UV light created naturally by the sun. Dust, debris, and road grime also contribute to clouding up your lights.
They also say toothpaste can be used to clear that cloudiness thanks to the same mild abrasives that also remove plaque and other gunk from your mouth. As someone who has to see it or try it before I believe it, I decided to give it a shot by following their steps and seeing for myself if they were right.