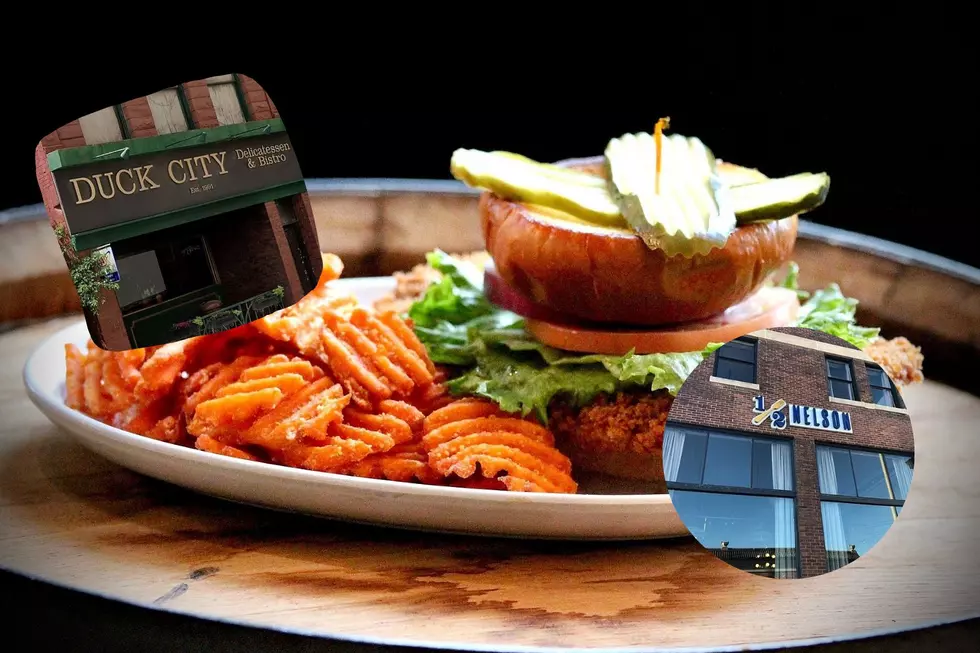 Top 10 Best Rated Restaurants In Davenport According To Yelp
Duck City Bistro, Barrel House, 1/2 Nelson via Facebook, Google View
We all love to eat and support our local Quad-City restaurants. Today, we look at the top-rated restaurants in the city of Davenport. But this isn't simply mere opinion. The top 10 restaurants in Davenport come from you who went onto Yelp and gave them great reviews.

To determine the top 10 highest-rated restaurants in Davenport, we went and looked at the popular review site, Yelp. Yelp lets people leave reviews and ratings on many business types, including restaurants. Many of the reviews and ratings are given by folks of the Quad Cities and residents of Davenport. This top 10 list is really determined by you and your fellow eaters.
The top 10 highest-rated restaurants in Davenport change periodically. New restaurants in town could pop up on this list, restaurant staples could work their way on the list, and other restaurants could fall off for a variety of reasons.
Before we get to the order and photos of delicious food at these Davenport restaurants, here are the businesses you'll find on the list of the top 10 highest-rated restaurants in Davenport, according to Yelp:
All 10 of these restaurants are favorites of Davenport residents. If you're new to town, just visiting, or you live here and need to take your visitors somewhere to eat, use this list to take them out for a delicious meal.
Let's get to the list of the top 10 best-rated restaurants in Davenport. Yes, we included photos of the food you could be ordering at these Davenport eateries. To find out what Davenport restaurants residents consider the best in town, check out the photo gallery below.
Top 10 Highest-Rated Restaurants In Davenport According To Yelp
To determine the top 10 highest-rated restaurants in Davenport, we turn to
Yelp
. Yelp tells us exactly which restaurants in Davenport people think are the best. If you're looking for the best places to eat in Davenport according to ratings and reviews from people in the Quad Cities, this is the list for you.
Quad City Haunted Houses
Spooky season is here Quad Cities! Haunted houses are open and we know you want to get your scare on. We have the full list of Quad City haunted houses you need to visit before Halloween.