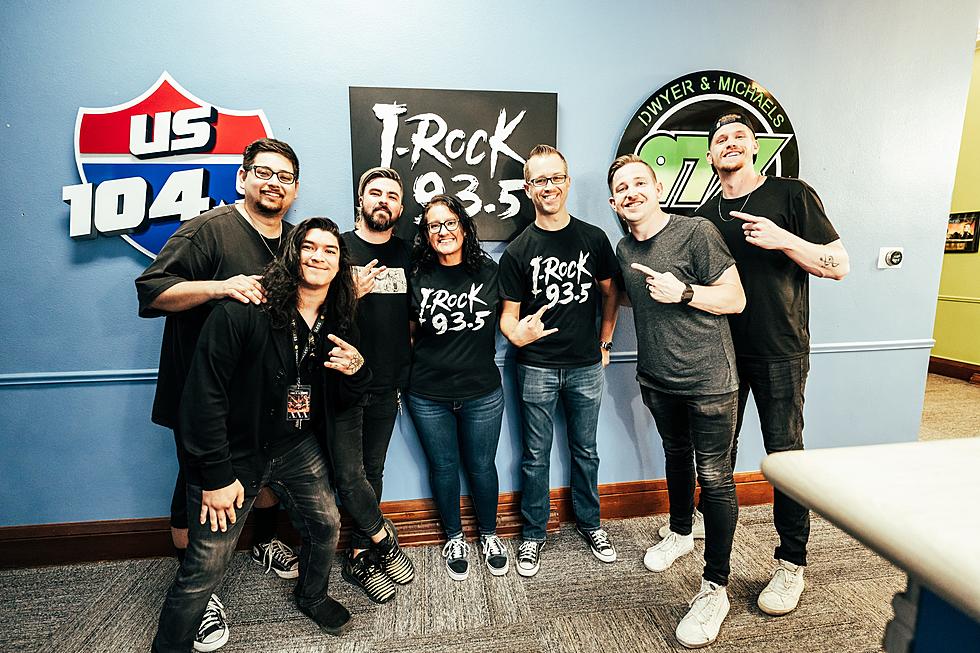 Discover New Music As Archetypes Collide Talk and Play Live For I-Rock 93.5
Alyssa Moreau
I-Rock 93.5 loves having bands stop by our studio.  We've had bands established bands like Wage War, Underoath, and Crobot with us.  Newer bands like Pistols at Dawn.  And new things to discover like Black Satellite and now Archetypes Collide.
Before they started the party at The Rust Belt in East Moline with Trivium, Beartooth, and Malevolence they stopped by the station for a chat and a song.
Archetypes Collide
Arizona quintet Archetypes Collide — Kyle Pastor (vocals), Tyler Flamm (drums), Brandon Baker (guitar), Jared Knister (guitar), and Ky Sanders (bass) — have been grinding and building a name for themselves since 2014.
They describe themselves as a band unafraid to blur the lines between safety and innovation in heavy music.
Now signed to Fearless Records the Archetypes Collide are on their 3rd big tour to spread what they do to more and more people.
Live In Studio
What is an "Archetypes Collide"?  That was my first question.  Always curious about band names.  And they kind of said it was just kids in a band coming up with something cool.  But now it does describe who they are trying to be.  A blend of many different things metal.
They also talked about their time on the road with the major bands, where their influences come from, how they produce their setlist, and much more.

With all this going on what has been their best moment so far on the road of this tour?  One stop in the tour was in Nashville home of their label "Fearless Records".  After getting a tour they were brought to the vinyl room and told to "Take anything you want...other than stuff from that shelf otherwise so and so will kill you.".  "We were like a kid in a candy store," said lead singer Kyle.
Should have followed up with who "so and so" was that had the collection they couldn't touch, but didn't want to get the young guys in trouble with the new label!
Check out the full interview with Archetypes Collide below. If you are in a hurry and are looking for the live acoustic version of "What If I Fall" you can scan ahead to about 10:40 in the podcast to take a listen.  And then, keep checking them out below with the pro pics from the show at The Rust Belt.
Trivium & Beartooth at The Rust Belt in East Moline
Trivium, Beartooth, Malevolence and Archetypes Collide rocked the Rust Belt on June 2 and now you can clearly see what it looked like through the sweat and pits.
These Are The Top 10 "Trashiest" Towns In Illinois
RoadSnacks.com ranked the top 10 "trashiest" towns in Illinois based on government data.