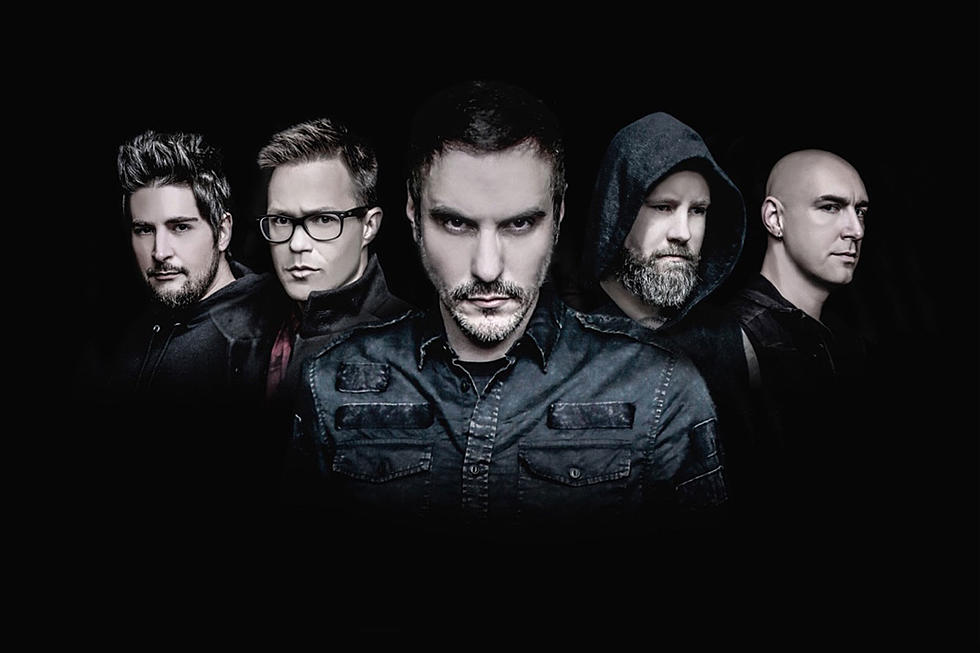 Another Awesome Show Coming To Eastern Iowa. Breaking Benjamin and Bush.
Hollywood Records
Your spring concert calendar keeps filling up.  Another one is coming to Eastern Iowa this May that will get the Five Flags Center rocking.
Breaking Benjamin, Bush, and Another Day Dawns.  Tickets are on sale now right here.
You also should know by now that your concert leader is going to hook you up with tickets.  Sign up below to score your tickets to rock on the floor of the Five Flags Center with Breaking Benjamin, Bush, and Another Day Dawns.
Breaking Benjamin
Breaking Benjamin has produced 6 studio albums since 2002.  Their latest album "Aurora", a compilation album produced the band's 7th number-one single.
Breaking Benjamin is led by Benjamin Burley with the band's full live sound really coming together thanks to the backing vocals of Keith Wallen and Aaron Burch.
Lead guitarist Jasen Rauch (also of Love and Death and Red) along with a familiar Quad Cities rock star Shawn Foist fill out Breaking Benjamin.
Bush
Bush has been a fixture in the rock world since Sixteen Stone dropped in 1994.  But this Bush is a new variation from that time.  In 2002 Bush, with lead man Gavin Rossdale, would break up.  But 10 years later Bush would reform with Gavin and a new band around him.
Since 2011 Bush would produce 5 more albums.  Their latest, The Art of Survival, would produce the band's first number-one hit on the Active Rock charts.  While Bush has reached number one on the alt charts in the past, More Than Machines would be their first number one for the veteran rockers.
Another Day Dawns
The Quad Cities is familiar with Another Day Dawns.  They just played the Rust Belt in East Moline opening for Sevendust, Nonpoint, and Ill Nino.
Another Day Dawns was established in 2010 by drummer Nick McGeehan and guitarist Tyler Ritter. Initially performing classic rock covers, the addition of front-man Dakota Sean ignited their evolution into a full-on original act.
Breaking Benjamin, Bush, and Another Day Dawns.  May 13 at the Five Flags Center. Get your tickets here.   Sign up below to win your floor GA tickets from your concert leader, I-Rock 93.5.
My Experience at the Top Rated Restaurant in Iowa
One of Yelp's Top 100 Restaurants in America is right here in the Quad Cities. Cafe D'Marie is a hidden gem that one must prepare for in order to enjoy. Here is what I discovered on my first trip there.
Keep Looking At What "The Quad Cities Needs"
We asked and you answered. This is what you say the Quad Cities need to make it a better place to live.