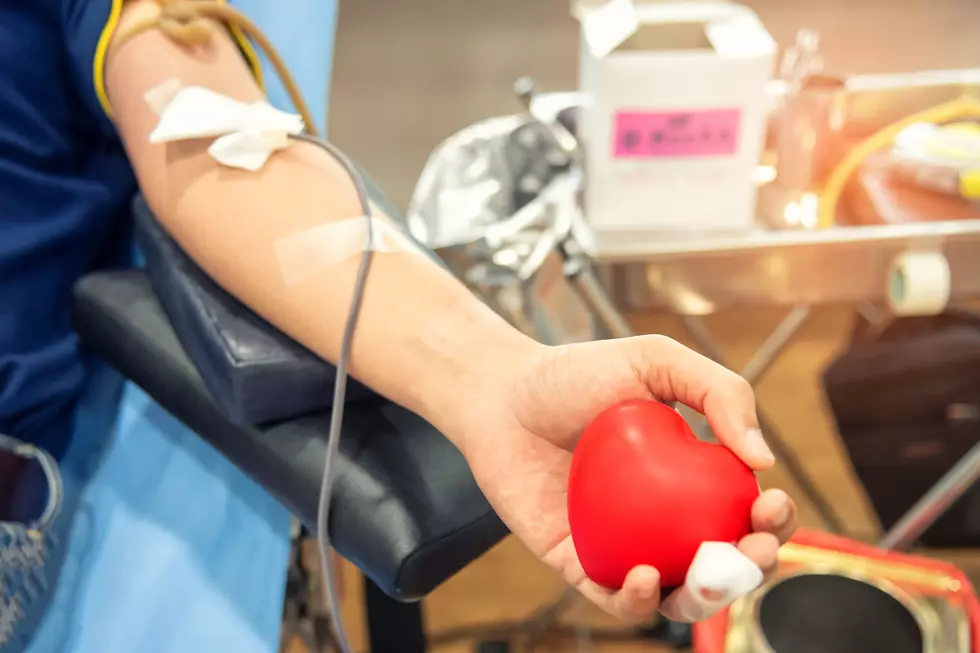 American Red Cross Blood Drive In The QC
Getty Images/iStockphoto
Coming up on this Friday, January 8th the American Red Cross will be having a blood drive starting at 1:00pm at the Best Western Plus Steeplegate Inn right here in Davenport.  The need for blood is constant but just one donation can save up to 3 lives! The Red Cross is adamant about helping the community during the pandemic but they have faced various conflicts along the way.  The US Food and Drug Administration (FDA) stated in early April of 2020 that:
The COVID-19 pandemic has caused unprecedented challenges to the U.S. blood supply. Donor centers have experienced a dramatic reduction in donations due to the implementation of social distancing and the cancellation of blood drives.
Though COVID-19 has put a huge damper on things, there is a silver lining.  Once someone has been infected with COVID-19 and recovered, their blood contains valuable antibodies that help fight off the virus.  All blood donations are tested for these antibodies which can then be used to help people who are actively suffering from the virus. But don't fret, even if you haven't contracted COVID-19, your donation is still just as important.
The Red Cross stated on their website that every two seconds someone in the US is in need of blood.  That means just by reading up to this point in this very article, at least 15 people needed blood, and that's if you're a fast reader.
The Red Cross has implemented some new eligibility requirements, so it is important to make sure that you are eligible before scheduling an appointment.  But, once you've determined that you meet all criteria you can easily schedule an appointment at www.redcrossblood.org. Just enter the ZIP code to find this specific event and you're all set to schedule a time that works for you.  Or, if you're not super tech savvy and prefer a good old fashioned phone call, you can call the coordinator of this event, Nicole, at 563-275-0597 to set up an appointment that way.
Again, the event takes place Friday, January 8th beginning at 1:00pm at the Best Western Plus Steeplegate Inn in Davenport.  Every donation counts and your contribution is greatly appreciated.  Click here to schedule your appointment!

Enter your number to get our free mobile app
KEEP READING: 15 Natural Ways to Improve Your Sleep