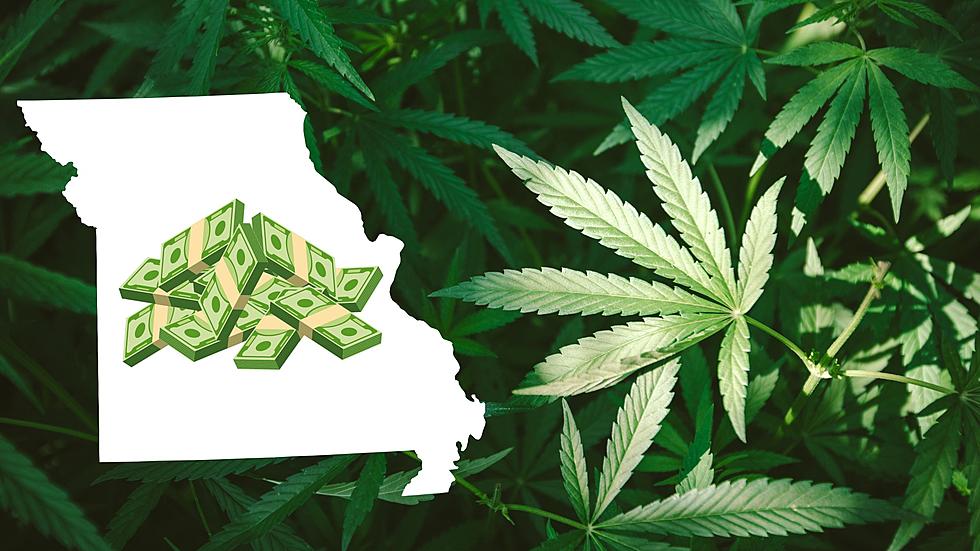 Weed is now a Billion Dollar Business in Missouri
Canva.com
Marijuana hasn't even been legal in the Show-Me State for a year but the numbers don't lie... Missourians are loving their legalized weed, check out the data for yourself here.

Apparently, Missourians are enjoying having legalized marijuana, because according to mjbizdaily.com, Missouri's marijuana sales have officially surpassed the $1 Billion dollar mark. In an article posted on mjbizdaily.com, they say...
"Cumulative sales of legal, regulated medical and adult-use marijuana in Missouri surpassed $1 billion as of early May...State government data shows April sales included $30.1 million of medical marijuana and $91 million of adult-use cannabis for a total of $121.1 million. That compares with $126.2 million in legal cannabis sales in March. Missouri cannabis sales could be worth up to $505 million in 2023..."
What is interesting about these numbers to me is that they are this high (pun VERY much intended) and yet the rollout of legalized marijuana in the state has hit many bumps along the road. So just imagine what the sales could be in the Show-Me State in a few years when the system is working, and there are no supply issues. If you want to read more about this click here!
We have documented it well in Illinois since weed became legal and the sales have created a lot of revenue for the state to use, and now it looks like the same thing is happening on the Missouri side of the river. While it is legal, we would like to remind everyone that you still have to treat this drug seriously, and under no circumstance should you get high and drive.
LOOK: 15 Discontinued McDonald's Menu Items