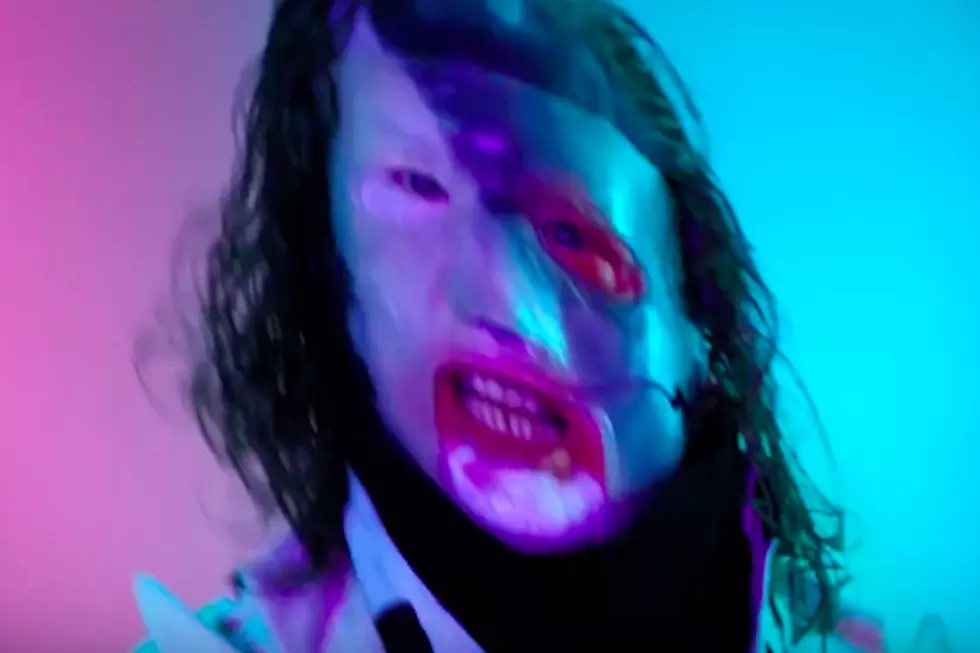 Watch Slipknot's Trippy New Video for 'Nero Forte'
YouTube - Slipknot
Slipknot have finally dropped the long-awaited video for the We Are Not Your Kind track, "Nero Forte."
The video features the band performing the song in a small room, dressed in their signature live jumpsuits. The distorted camera lenses and colorful, flashing lights make for the perfect psychedelic visual aesthetic. Watch the video below.
Shawn "Clown" Crahan, who directed the band's video, confirmed that the group had started working on this latest project back at the end of October. "We're trying something new. Welcome to 'Nero Forte' — the dark force," he teased at the end of a video he posted on the band's Twitter.
Considering "Nero Forte" is one of the more experimental songs on the album, Clown's discussion of the video led to a lot of anticipation amongst the Maggots, who've spent the last few weeks debating when the video was going to be released on the Slipknot Reddit page.
The Knot just recently announced a European leg of their Knotfest Roadshow for 2020, which kicks off in January in Dublin, Ireland. Grab tickets here.
The Evolution of Slipknot's Masks
The Evolution of Slipknot's Masks