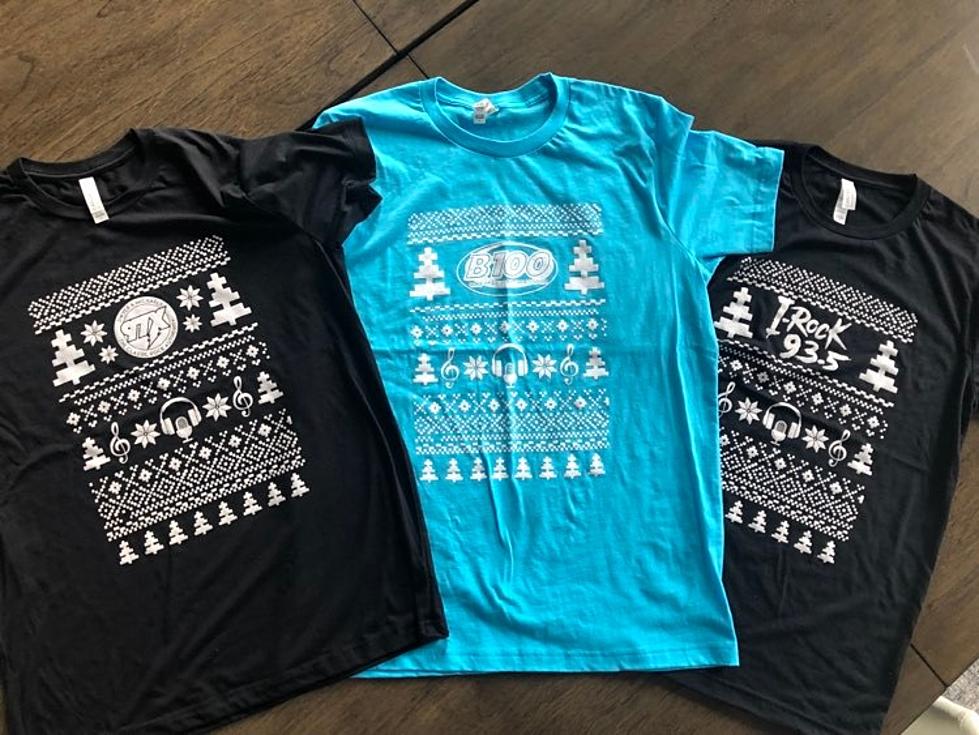 The Quad Cities Has The Ugliest Christmas T-Shirts And You Need One
Connor Kenney/Townsquare Media
Ugly Christmas sweaters have become very trendy over the years. If you're looking to surprise the family or your workplace with ugly Christmas clothing, we know where you can find the ugliest clothes around with your company's logo on it, too.

QC Custom Tees (908 1st Ave, Silvis) is doing ugly Christmas sweater-themed t-shirts for local businesses with their logo on them. They recently hooked up our staff at the Rock n' Roll Mansion and man are these t-shirts soft! They have the different radio station logos on them and they are definitely ugly. But ugly in a great way!
QC Custom Tees is offering t-shirts, long sleeve t-shirts, crew neck sweatshirts, and hoodies all with this ugly design on them. Did we mention that the t-shirts were super soft?
If you're a business in the Quad Cities, QC Custom Tees can get your staff ugly Christmas t-shirts and/or other ugly-looking items for the holidays too. Since the holidays are a time for giving back, QC Custom Tees is giving back with these ugly sweater-themed shirts.
A portion of every t-shirt sold goes back to King's Harvest Pet Rescue in Davenport to help them during the holiday season.
Don't wait too long to get these extremely comfy ugly sweater-themed shirts from QC Custom Tees! They're only printing them for a limited time. Go to their website, QCCustomTees.com, or see them on Facebook.
Since you love our radio station, make sure you order an ugly sweater-themed shirt with our logo on it from QC Custom Tees!
Essential Winter Emergency Kit Items
Winter season in the Quad Cities means cold temperatures, heavy snow, and slick roads. Hopefully, you won't ever need to tap into your winter emergency kit, but it's better to have one in your car than to be unprepared. Make sure you have these essential items in your car before winter arrives in the Quad Cities.
LOOK: Here are the pets banned in each state
Because the regulation of exotic animals is left to states, some organizations, including The Humane Society of the United States, advocate for federal, standardized legislation that would ban owning large cats, bears, primates, and large poisonous snakes as pets.
Read on to see which pets are banned in your home state, as well as across the nation.