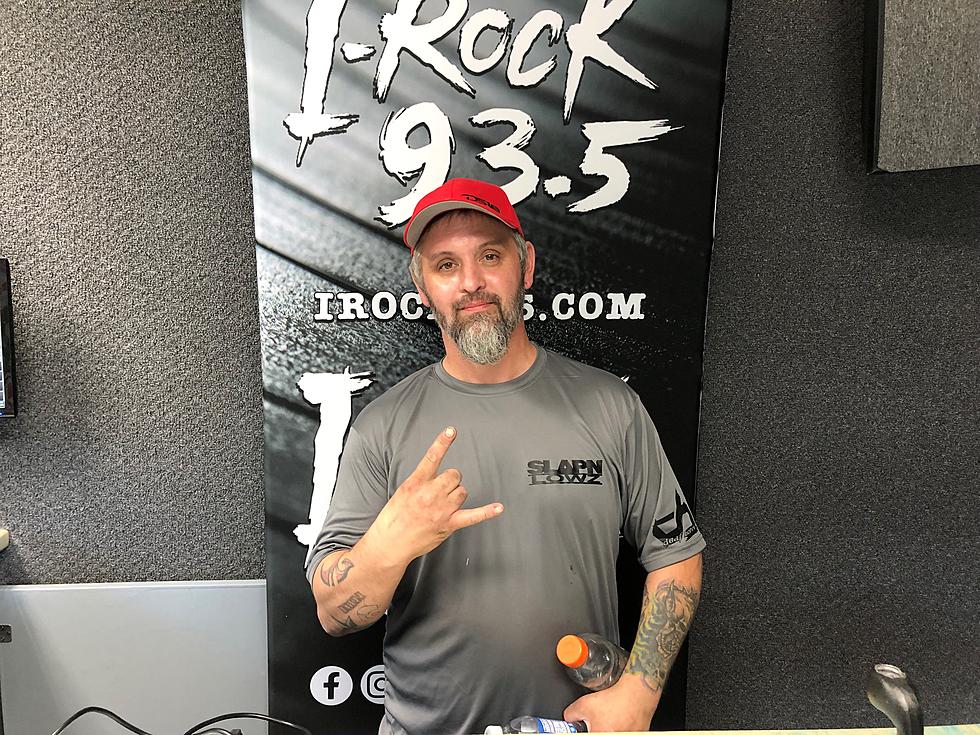 Take A Shot Of Whiskey And Jump In The Circle Pit With This Week's I-Host
I-Host
You can host your own hour on I-Rock 93.5.  Sign up today right here.
Who are you? - Jason Smothers friends call me "Smo"
Why do you love hard rock? - I was a born Metal head
Who is your favorite band/artist? - SLAYER!!
What is the best concert you've ever seen? - Man that's tough I've seen over 100 bands or better.  I'd say when Slayer played here in the QC in the Early 2000's on the river front. I did security at the Show and got to meet them all. Also had some funny happenings with Dino from Fear Factory there as well.
Alright I think this line up calls for a shot of whiskey and a good ol fashion circle pit.
Lamb Of God - Walk with Me in Hell
Hatebreed - I will be heard
Slayer - Dead Skin Mask
Slipknot - wait and bleed
Chimaira - Destroy and Dominate
Hemlock - Kill your Children
System of a Down - Sugar
Devildriver - I could care less
White Zombie - ThunderKiss 65
Fear Factory - Self Bias Resistor
Jinjer - Outlander
Public Enemy & Anthrax - Bring the Noize
Deftones - Shove it
LOOK: Here is the richest town in each state
Just saying the names of these towns immediately conjures up images of grand mansions, luxury cars, and ritzy restaurants. Read on to see which town in your home state took the title of the richest location and which place had the highest median income in the country. Who knows—your hometown might even be on this list.