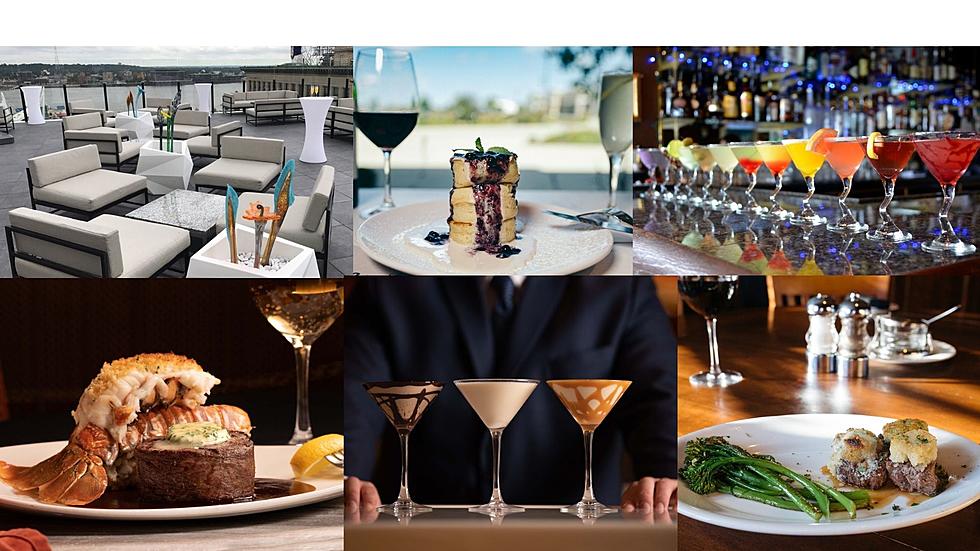 Have You Been To The Quad Cities 10 Most Romantic Restaurants
Yelp/Krista K. via Yelp
It's almost that time of year again.  Valentine's Day is coming up for you to get romantic with the one you love.  While there are all sorts of ways to get romantic on or around Valentine's Day (or really any time of the year) nothing sets the mood like the right night out at the right place.
People come with all sorts of tastes.  If you grew up on steak and lobster, hot dogs and mac & cheese are nasty.  But if you grew up with that box o' mac, the fancier things in life might not do it for you.  Really any place can be fancy and romantic.  Like Applebee's.  So I've heard.
These romantic restaurants will see a surge in bookings on Valentine's Day.  Across America, the reservations will be up 238%.  When looking at all restaurants, business is up about 20% on Valentine's Day.  However, 18% of Americans say that going out to eat on the love holiday is cheesy.

Valentine's Day as a holiday is actually low on the totem pole of busy restaurant days.  It's actually the 94 busiest days of the year for restaurants.  Cinco De Mayo is number 93.  This just goes to show you we like chips and salsa and margarita's more than we do our romantic dinners.  If you are curious, the number one day of the year, Mother's Day.
Whether it's Valentine's Day, or a random Friday night you can always get out of the routine, get out of the house, and treat your loved one to a romantic dinner.  Here are the Top 10 romantic restaurants in the Quad Cities according to Yelp.
The Quad Cities 10 Most Romantic Restaurants
Any place can be romantic if you make it that way. But, if you are looking to wine and dine and romance the spouse, these are the top 10 places to do it in the Quad Cities according to Yelp.
Keep Looking: Clothing Optional - Sexual Freedom Campsite In Wisconsin
A short drive from the Quad Cities will take you to the land of beer and cheese known as Wisconsin. A bit more of a drive to the Northwoods of Wisconsin and you will find an isolated 60 acre "No Clothes Necessary" campground. Welcome to "Camp NCN North".
Camp NCN No

rth calls itself an "Adult Campground" where clothing is optional and sexual freedom is encouraged.