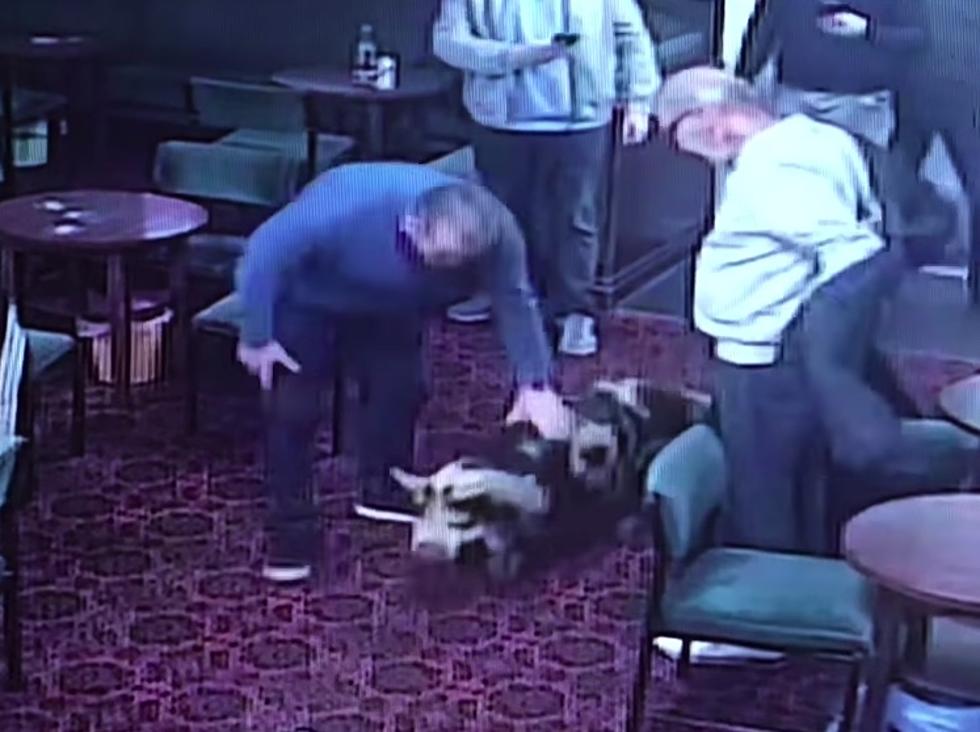 Pig Wanders Into Bar And Has To Be Lured Out With Cheese And Onion Chips
BBC Radio Tees
A pig walks into a bar... no really.. this isn't a stand-up joke, this actually happened.
A large pig waddled his way into the Easington Colliery Club in County Durham, UK, last Tuesday night after escaping from a nearby garden.
The pig, who was given the name "Roddy," trotted in around 10 PM. Roddy must have given the bouncer a large tip, as pigs are not allowed inside the bar.
Roddy ran around the bar hoping to get strokes from clubbers. Locals were surprised to see the farm animal in the bar but were not shy to give the pig some attention.
Customers managed to get the pig out by grabbing some cheese and onion chips from behind the bar and luring him outside.
The bar's stewardess, Kayleigh Parkin, who lives above the club, said staff called her around 10 PM saying: "I'm sorry to disturb you but there's a pig in the bar."
"They told me he'd been running about the bar and trying to get strokes from everybody," she said, according to BBC.com
Staff members of the bar sent out a Facebook post hoping the owner would see and claim the pig.
Roddy was kept in a garden in the back of the cub until his owner was tracked down via Facebook. He was claimed in about 15 minutes.
Club goers seemed to have a good attitude about the wondering pig. "Everyone was laughing about it...It was a bit of entertainment for a Tuesday night." Parkin said.

Read More Here: Metro.co.uk
Keep Looking At The Quad Cities Biggest, Best and Craziest Bloody Marys
Bloody Marys have transformed from a simple glass of tomato juice, vodka, and some spices to an art form that can include everything from flavored salts to a full-on breakfast in the glass. Or in some cases, breakfast, lunch, and dinner. Check out what you told me were some of the best around the Quad Cities. Do you know of a location missing from our biggest and best list, send a picture and the location to ryan.mccredden@townsquaremedia.com