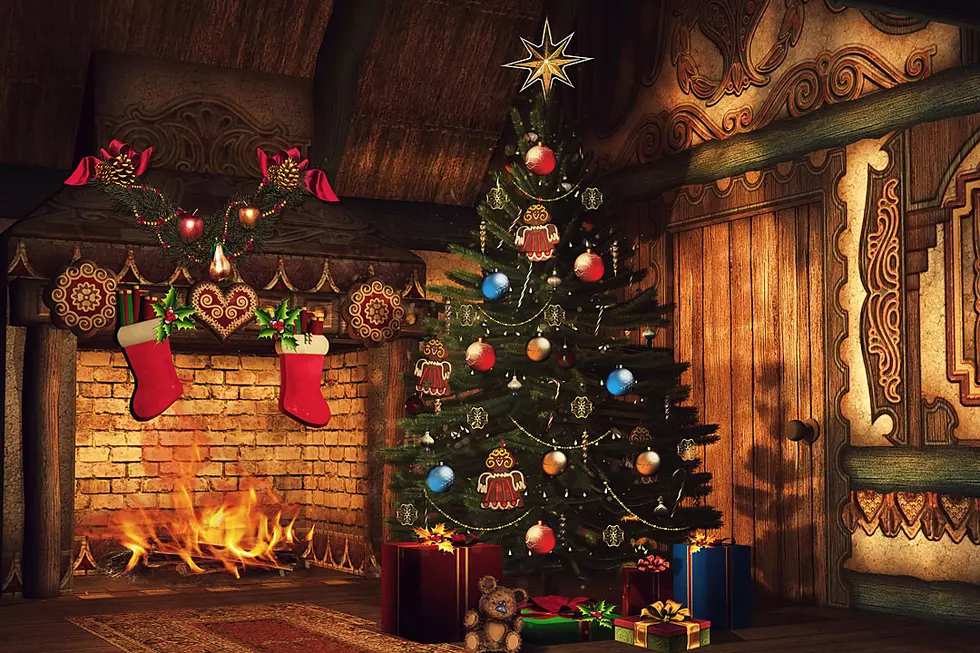 This Is The Most Popular Holly Jolly Christmas Decoration In Iowa
iStock
It's that time of year to get the boxes out of the attic, garage, or basement.  Or if you are really into Christmas, maybe you have boxes of decorations in all those locations.
As you get the little lights twinkling, the tree cut down (or unpacked), and the air compressors pumping the inflatables will you be putting up Iowa's favorite decoration this year?
And once you do get all those decorations up, be sure to send us a picture right here for your chance to unwrap a present of $500 in cash.
When do you decorate for Christmas?
If you are one of those who have the tree up before the kids show up to trick or treat, you probably already know the most popular decoration in every state.  But that is definitely not when most people decorate.
According to a survey from Lombardo Homes, most people decorate the weekend after Thanksgiving. That is when 44% of us are getting in the spirit. 17% get it done before Thanksgiving. 29% wait till the first weekend in December. 10% are later in December.  At that point, why bother?
Americans spend a lot of money on holiday decorations each year.
Do you buy new decorations every year?  Maybe you need some new lights because every year one strand doesn't work and you aren't going to check every little bulb.  Unless of course you really want to avoid your family.
But, we keep getting more stuff as the average American spends $70 a year on decorations.
Apparently, if you are in Iowa you are buying a lot of this holiday decoration.
The most popular decoration in America is the Christmas tree by a large margin.  The majority, 65%, prefer fake trees over picking out a new fresh one each year.
In Iowa, we like our trees.  But we love our snowman.
Based on Google search data, Iowa loves the round mound of snow.  Frosty.  Snowman!
Michigan and Ohio are the only two other states in the country that love the snowman as much as Iowa.

Illinois is searching for lights.  Minnesota loves snowflakes...like you don't have enough snow already there?  And the only state in the country that is searching for Gnomes...would be Wisconsin.
Have a great time decorating and getting the perfect snowman decoration for your display.  Just don't forget to send us a picture of your decorations right here for your chance to unwrap a present of $500 in cash.
Signs a Long Hard Winter is Ahead
Have you seen any "evidence" of a harsh winter ahead? Let's take a look at some Midwest folklore stories that could predict how early or rough our winter will be.
Keep Looking At The Quad Cities Biggest, Best and Craziest Bloody Marys
Bloody Marys have transformed from a simple glass of tomato juice, vodka, and some spices to an art form that can include everything from flavored salts to a full-on breakfast in the glass. Or in some cases, breakfast, lunch, and dinner. Check out what you told me were some of the best around the Quad Cities. Do you know of a location missing from our biggest and best list, send a picture and the location to ryan.mccredden@townsquaremedia.com