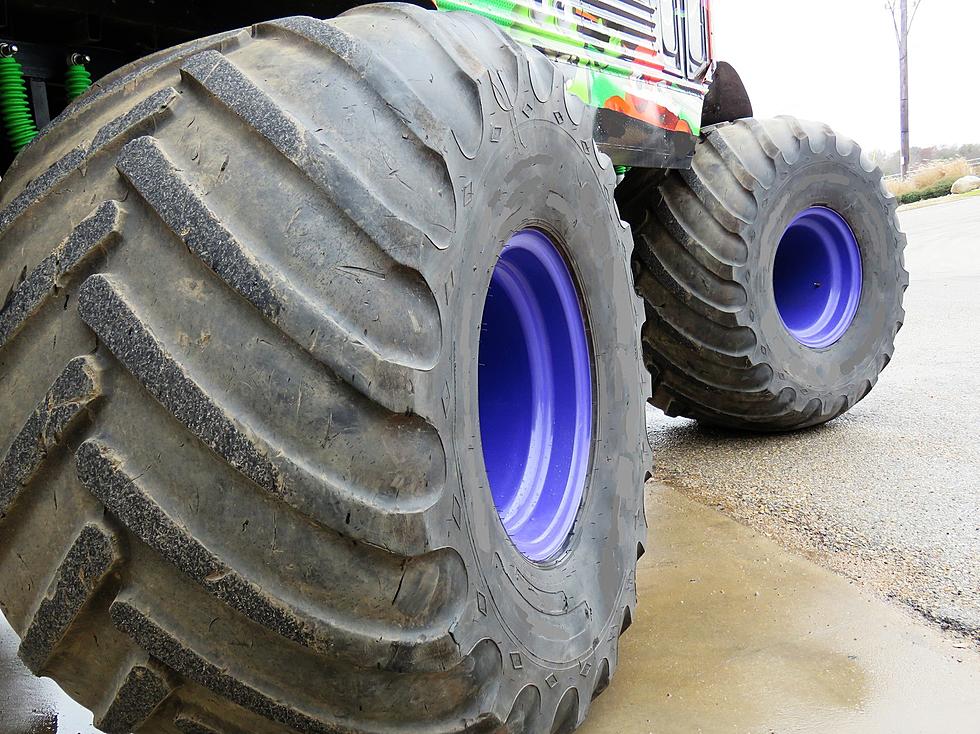 The Monster Truck Nitro Tour is Bigger and Back in the Quad Cities
Christine_Kohler
The Monster Truck Nitro Tour is coming back to the Quad Cities and it's bigger and better than ever.  On June 11, all the trucks will be at the Mississippi Valley Fairgrounds and we have your tickets and preshow pit party passes below.  Sign up below to score your tickets!
The MVF will be the motorsport entertainment epicenter with the nation's most competitive Monster Trucks, as the Monster Truck Nitro Tour invades the Quad Cities for one monster show.  All the incredible 10,000-pound, car-crushing giants will compete in racing, wheelie contests, and the best freestyle action during the Monster Truck Nitro Tour.

What Monster Trucks Will be at the Mississippi Valley Fairgrounds?
REDNECK RAMPAGE… Nothing is stopping this monster!
THRILLBILLY… He's going on a THRILL ride!
WATCHMAN... He's keeping an eye on EVERYONE!
FREEDOM FORCE… He's Definitely a FORCE to be reckoned with!
And more!
Come early and get in the pit party & driver autograph session.  Meet the drivers, get autographs, and take photos with the drivers and their Monsters. (Pit Party Pass must be accompanied by an event ticket.)
The MVF will also feature the Tuff Trucks.  A group of hard-core off-roaders going head-to-head to find who's the toughest!
Plus, you can get the ride of your life on board a real Monster Truck during the Pit Party and Intermission!
Advance discount tickets are available online on the Monster Truck Nitro Tour website or by them at the gate, or win a pair of tickets and pit party passes below!
The Best Tenderloins in the Quad Cities Area
Here are some of the most amazing tenderloins the QCA has to offer!
10 Southern Sayings That Didn't Translate When I Moved to Iowa
Born and raised in the South, there are a few words and phrases probably forever ingrained into my vocabulary that didn't translate when I moved to the Quad Cities.