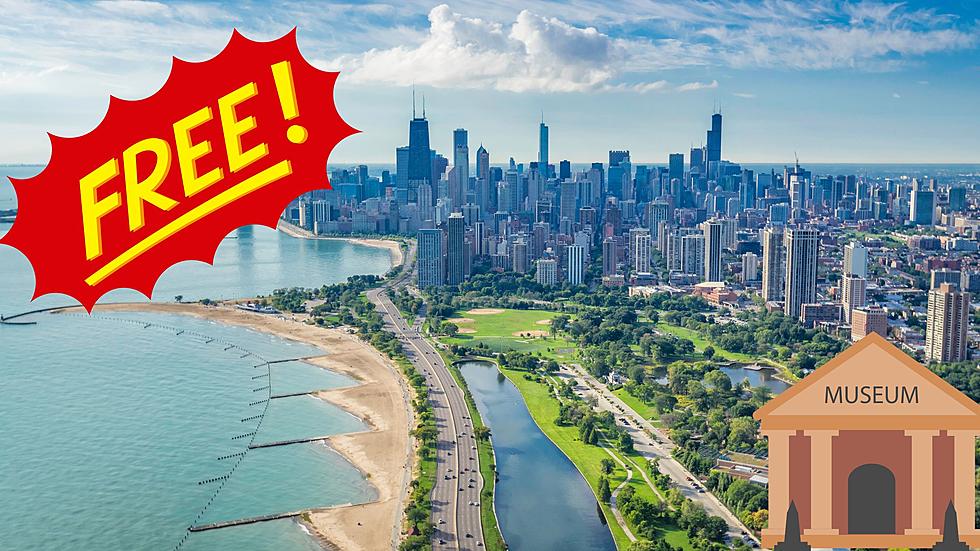 June is Loaded with Free things to do in Chicago
Canva.com
Need something to do with your kids in June now that school is out? Here is a breakdown of all of the FREE museums, and activities for kids and adults in Chicago this June!

NBC Chicago just posted a massive breakdown of all of the Free Museum Days in the Windy City this June, so let me (the local Quincy/Hannibal) Chicago expert break it down for you. I will break these down into 3 categories, the first category is the Don't Want to Miss category which means it's absolutely worth doing, the second is the Nice to Know category which means I wouldn't necessarily plan an entire trip around it but if you are going to already be there take advantage of it. And the 3rd category is the Ok Cool category meaning when someone tells you something and you don't really want to do it but you want to be nice you always say "Ok Cool" These things are cool but not for everybody.
Don't Want to Miss: Adler Planetarium which is free after 4 pm on Wednesdays to Illinois residents. The Field Museum is free on June 6th, 13th, & 19th for IL residents. Museum of Science and Industry is free for IL residents on June 1st, 6th, & 7th. Lincoln Park Zoo is always free to anyone from anywhere
Nice to Know: Chicago Children's Museum is free on the last Thursday in September. The Museum of Contemporary Art is free on Tuesdays to IL residents. The Dusable Black History Museum is free for IL residents on Wednesdays.
Ok Cool: Garfield Park Conservatory is always free, Chicago Cultural Center is always free, and the Ukrainian Institute of Modern Art is free always as well.
There are other things on the list of FREE things to do in Chicago like just go to Lake Michigan, or walk Navy Pier and the Riverwalk, but for more information on the places in the categories places click here! 
WOOF: These are the most popular dog breeds in America