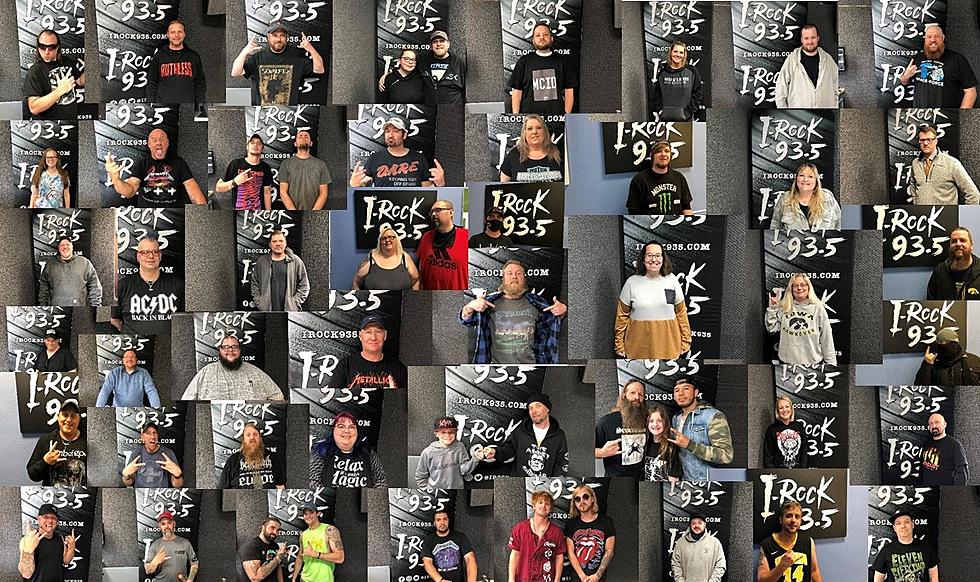 It's Time For You To Host The A-Z Countdown
I-Hosts
Update!  Things are taking....longer than expected to get this all recorded.  So, we are expanding the days/times for you to come in and record:
Thursday - 10am-2pm
Friday - 10am-3pm
Saturday - 9am-6pm
If we are done before Saturday at 6pm this will be updated again.  Follow us on Facebook and have the app alerts turned on to find out.
Remember over the summer when I did the A-Z Countdown (a tradition like no other) and decided to run it 24/7...and host it 24/7.  That was a terrible idea.  But I guess you liked it, so I'm going to do it again.  Kind of.  This time should be better but has the potential to be worse.
We are going A-Z December 6-11 with you as the host.  Yes, it's the "I-Host A-Z Countdown".  The last time we did this, all of the music on the computer took 120 hours to play.  Well in 6 months we've added 15 hours of music.  So we'll start the countdown earlier, and it will go all the way into Saturday afternoon.
How can I be a part of the "I-Host A-Z Countdown"?
Show up.  The Rock & Roll Mansion at 1229 Brady Street. Updated days and times are listed above.
You can show up at any time in that window.  You might show up, and walk right into the studio.  Or you might have to wait a bit before it's your turn.  Our very own Becky in Black put it to me like this "If you show up at Texas Roadhouse and it's busy, you wait.  If you don't want to wait, leave and try again later.  If people will wait for some hot buns they should wait for the chance to host on the station.".
I couldn't have said it better myself.  It could be quick, it could take some time.
Let's prepare you for your hosting gig.
You will have 15 minutes (or more depending on how many people are in line) to record as many song intros (talking between songs) and "breaks" as you can.  The "breaks" are the ones where we talk going into commercials.
You are just going to walk into the studio and get to work recording.  I'll probably need around 40 people to record, depending on how good...bad...you are.  And really, it doesn't matter how bad you are, cause we're just having fun and can always do a take two.
Do's of recording for the "I-Host A-Z Countdown"
Do say your name.  Almost every time if you want.  Let people know who you are.
Do have fun.
Do be honest.  If you don't know the song/band or don't like it, say that.  If you love it and have a story about that band, say it.
Do give shoutouts to family, friends...even coworkers.
Do give plugs to your band, business, or social media accounts...especially if on OnlyFans.
Do NOTs of recording for the "I-Host A-Z Countdown"
Do not cuss.  If you do, there isn't a retake...I just cut it off at that point and then, your time is up.
Updated:  Nobody wants to do overnights...so I'll do the overnights.  You will be on sometime between 5am-11pm.  Do not complain.  Your recording might air at Tuesday at 3am or Thursday at 3pm.  Luck of the draw when you get here.
Do not talk politics or any other bull crap that nobody wants to hear about.  Save those hot takes for your social media page.
Do not be nervous.  I can do this...you can do this.  Literally, anybody can do this.
So there you go.  "I-Host A-Z Countdown".  Are you ready?  I hope so, cause I'm not doing it again.
Quad Cities $1.25M Manson With Basketball Court, Theater For Sale
A home in the Quad Cities has gone on the market and it is worth every penny. This gorgeous LeClaire, IA mansion is selling for $1.25 million and it features a basketball court, home theater, two full kitchens, and so much more. Let's take a look inside.
Oldest Home in LeClaire is Cozy Getaway