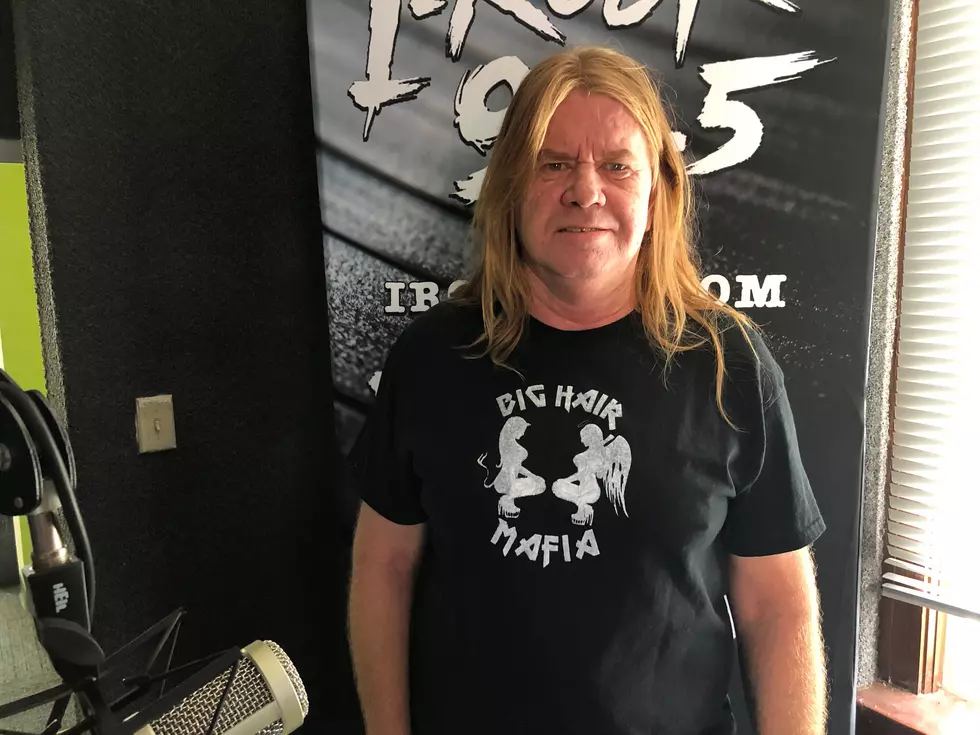 It's a Project, Big, Rolling, Bazooka of an I-Host For The Quad Cities
I-Host
Every Friday at 6:00 p.m. one of the members of the I-Rock Hard Unit gets to control the station.  They pick the music.  They host the hour.  We all get our weekend started.  Sometimes they pick songs and bands you know.  Sometimes they pick bands and songs that make you go "huh?".
But, as long as we can find a version of the rock song you want to play that doesn't have cussing, we'll get it in for you.  So, you think you can do it?  OK, sign up here and keep an eye on your email.  Anybody can do this.  It might as well be you.
You may have seen this I-Host on stage in the Quad Cities
My name is Jon Van Camp, and I'm the guitarist for ProjectX, Big Hair Mafia, and RollingThunder.
I love heavy metal cause even though it's on electric instruments, it's real.
My favorite band is Iron Maiden Maiden
The best show I ever saw was Ghost in Las Vegas in November 2018.
Here is my playlist
Murders in the Rue Morgue - Iron Maiden
Skin of My Teeth - Megadeth
High - Jimmie's Chicken Shack
Any song by Hong Kong Sleepover (Since he left it up to me, Ryan, I picked Not Enough Whiskey)
Guns for Hire - AC/DC
Pressure - Skindred
Dam that River - Alice in Chains
Drawing Flies - Soundgarden
The one you love to Hate - Rob Halford
Kaisarion - Ghost
Pinnacle to the Pit - Ghost
Midnight Mover - Accept
Number of the Beast - Iron Maiden
Quad Cities Live Music Venues That Aren't Live Music Venues Anymore
Nostalgia Alert!.
We've compiled a quick list (by no means comprehensive) of venues in the Quad Cities that are no longer music venues but to us will ALWAYS hold a special place were we saw some great shows and made some incredible memories.
To many of us the live music scene wasn't just a concert here & there. It was an every weekend affair. And it didn't matter if it was a touring band or your buddy's band. We were going to be there with a beer in hand and scream along with guitars that were way too loud in a room that was improperly treated acoustically and make some bad decisions.
Ghosts Of The Station
Today we will be looking at three ghost sightings, and the spots they were seen at.
These three "Ghosts" could all be the same one or three different ones. Though I still think the Music video ghost is by far the creepiest. As far as we know that was the only figure we ever
caught on film
, and not just in a picture.