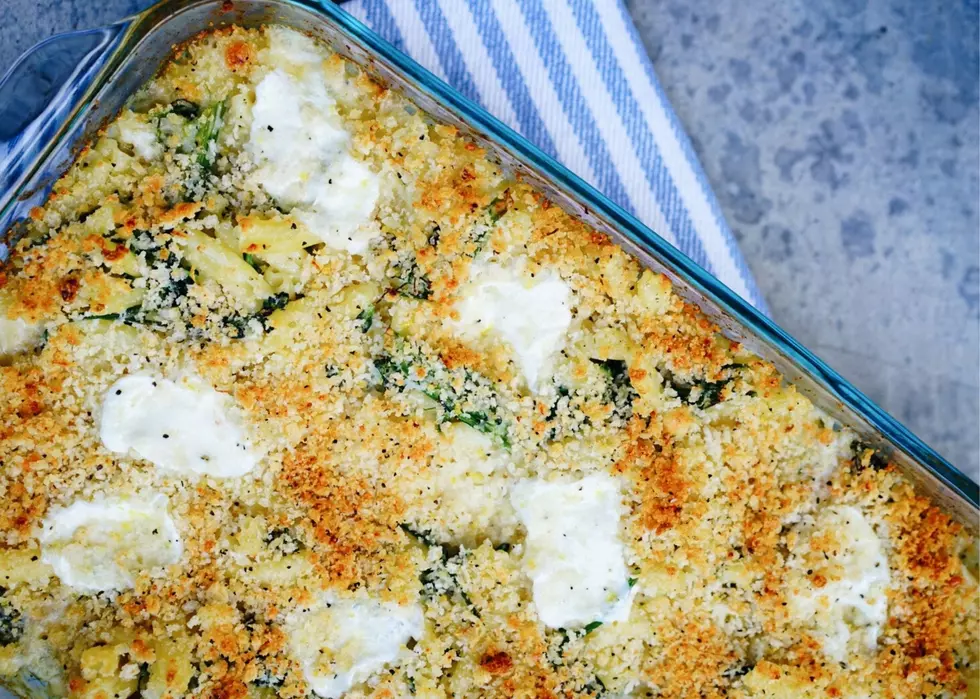 Get the 9×13 Out: Iowa State Fair to Include Casserole Competition
Unsplash
The Iowa baker who won season one of Netflix's "Is It Cake?" is now throwing down the casserole gauntlet.
The Des Moines-based Sugar Freakshow bakery is owned by Andrew Fuller, who will now host the Food Bank of Iowa's second casserole competition at the Iowa State Fair. Fuller will join the Food Bank of Iowa CEO Michelle Book.
The steaks(?) are high for Food Bank of Iowa Chopped – Hot Dish Edition. Judging for the casserole competition will be the last Sunday of the fair, August 21st at 1:00 p.m.
Ready to enter? Your challenge is to make a hearty, affordable, doable casserole that non-chefs like me can make. Here are the rules, as reported by KCCI:
Entries must cost $4 or less per serving
made in 60 or fewer minutes
include at least one ingredient from each of six categories: starch, sauce, protein, vegetable, topping, and seasoning
If you win first place, you'll get $1,000. Second place will get $500 and third place will get $250. These are the largest prizes that are being awarded across all Iowa State Fair food entries. Casseroles are important.
You can get more details on the casserole competition by visiting this link on their website. If you have any extra questions about entering, you can reach out to competitiveevents@iowastatefair.org. The food entry tags deadline is on July 1st but late entries are accepted until July 8th.
Meanwhile, as you cook, you can watch "Is It Cake?", the show that features bakers who can make hyperrealistic cakes of everyday items, on Netflix.
1 Topping. 1 Hour. 2 Competitors. Can You Finish This Dump Truck Challenge?
There have been 100's of attempts at finishing the Dump Truck Challenge at Back Shop Pizza. Here are just a few competitors...
The QCA Classy Elvis Cocktail Bar You Didn't Know About
Meet Blue Suede Cocktails & Coffee in Port Byron!