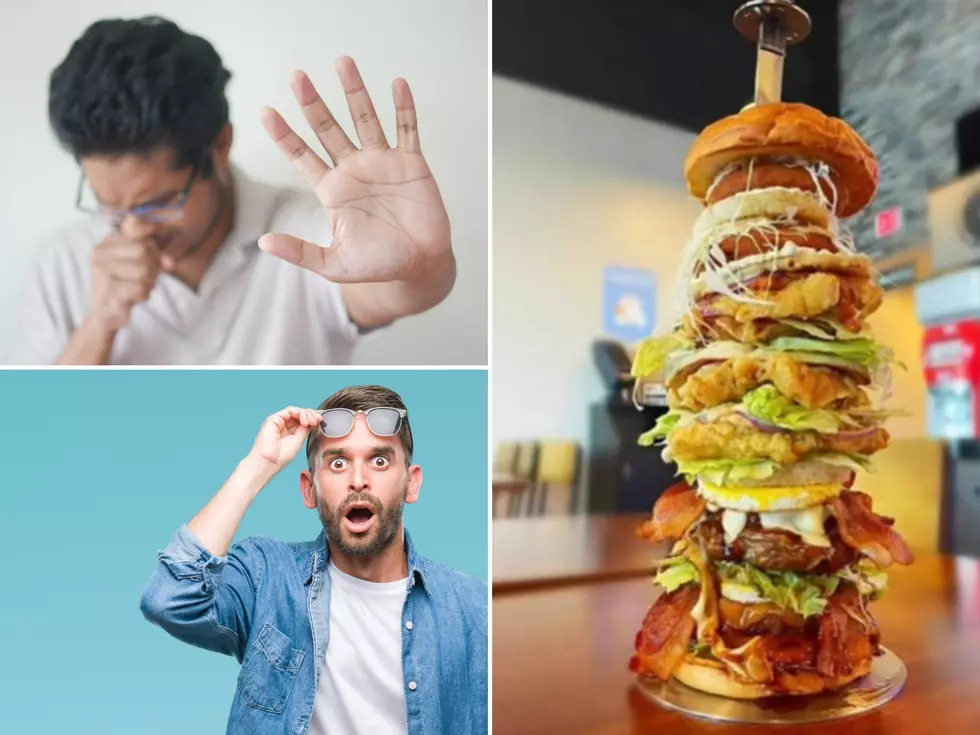 IL Restaurant Dares You To Take 6.5 LB Samurai Burger Challenge
Illinois Restaurant Features 6.5 Pound Samurai Burger Challenge
If you're a big eater, then you might be up for the 6.5-pound Samurai Burger Challenge at this restaurant in Illinois.
Unique Burger Joint In Illinois
I have discovered a unique burger joint in Elgin. It's called Gabutto Burger, burgers with Japanese twists.
According to gabuttoburger.com, 
Gabutto Burger is a locally owned Japanese-styled fast food restaurant.

 

We have unique patties, sauces, and flavors to match our innovative environment and diverse food selection.

 
Besides the tasty and different types of menu items, Gabutto Burger also features a 6.5-pound Samurai Burger Challenge.
What Is The Samurai Burger Challenge At Gabutto Burger?
According to onlyinyourstate.com,
In the tiny town of Elgin, Illinois, hides an enormous, 6.5-pound, 1.5-foot-tall, 12,000-calorie burger with four hamburger patties, two shrimp patties, two chicken patties, four fried eggs, several layers of bacon, plus lettuce, onions, tomatoes, cheese, multiple sauces, and buns and other breads interspersed throughout.
It's all held together with a Samurai sword, and it's easily the most epic burger in Illinois.
They give you thirty minutes to finish the whole thing. If you complete the challenge, then it is free. In the case that you fail, the burger will cost you $60. The owners ask contestants to come during non-busy times to complete the mission.
More Information About Gabutto Burger
The restaurant is more than just those big burgers. They have lots of other great food too including wings, inventive sandwiches, chicken, pork, ricewiches, seafood, ramen, and sides. Plus, plenty of beverages like beer, sake, or wine. If you have room, there are also desserts. It's located at 2502 North Randall Road in Elgin. For more info, HERE.
You Cannot Visit Illinois Without Trying These 5 Iconic Foods
Welcome to Illinois. While you're here, we're going to make sure you eat well. Not just delicious food, but the most important foods our state offers.
Outrageous Burgers & Bloody Marys at This Wisconsin Pub and Grill
If a tasty burger and a giant Bloody Mary sound like a perfect meal, this popular Wisconsin pub and grill is a bit of Heaven on Earth. You better bring friends!