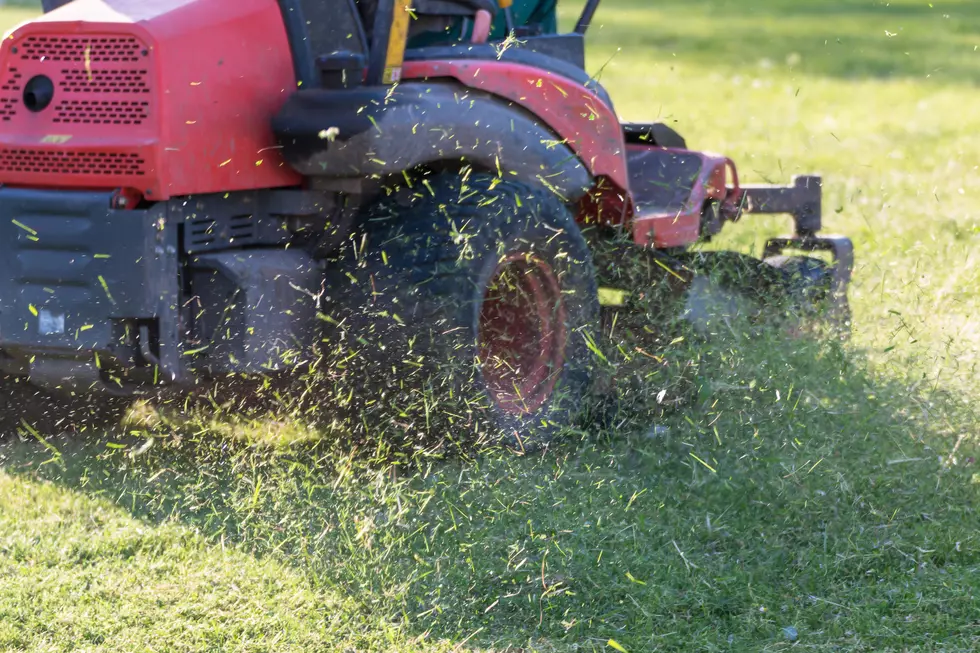 Quad Cities, It's Illegal To Blow Your Grass Clippings Into The Streets
Giorez
With the weather getting warmer and the grass getting greener, a lot of people are out mowing their yards. For the safety of others and to prevent you from getting a fine, we want to remind you that throughout the Quad Cities it is illegal to blow your grass clippings into the street.

There's nothing like the smell of fresh-cut grass. There's also no feeling like wiping out on your bike from slipping on grass clippings. Yes, it doesn't feel good. You can help keep people safe and prevent getting yourself a fine by keeping your lawn clippings out of the street and back in your yard.
Last week, the Davenport Public Works department reminded residents to blow grass away from the street. Officials gave some really good tips to prevent grass from ending onto the streets:
Mowing Your Yard
Bag grass clippings
Position the mower to blow clippings onto your property
Sweep/blow grass clippings that make it to the street back onto your property
Pick up and properly dispose of grass clippings
According to the Davenport Public Works department,
"Grass clippings and yard wastes that end up on streets and in our waterways degrade water quality and can reduce oxygen levels necessary to support aquatic life. In addition, when washed to nearby storm drains during rain events this lawn debris can clog catch basins and contribute to localized flooding."
While city officials from Davenport reminded people it is illegal to blow grass clippings into the street, in every city and town in the Quad Cities it is illegal to blow grass clippings and debris into the streets.
For Davenport, fines for blowing grass into roadways range from $100-$250 under the Clean Water Act and City Code, Chapter 8.14.400. According to Illinois' Litter Control Act, it's illegal for people to blow grass cuttings on the roads throughout the state of Illinois.
Grass clippings in roadways can be extremely dangerous and deadly for those on bicycles and motorcycles. The grass is made up of mostly water which can be very slick and cause someone to lose traction.
Many cities and towns in Quad Cities offer "No Sticker Yard Waste Weeks" in the spring and fall. Check with your local government on how to properly dispose of your grass clippings.
Thank you for keeping our streets clean and safe, Quad Cities!
New Coffee Truck Is Becoming An Essential For Clinton Residents
Clinton residents have a new option when it comes to coffee, but they may not get it in the same spot every day. Essential Coffee is the new coffee truck in town and it's becoming a daily essential for residents.
RANKED: Here are the most popular national parks
To determine the most popular national parks in the United States, 
Stacker
 compiled data from the 
National Park Service
 on the number of recreational visits each site had in 2020. Keep reading to discover the 50 most popular national parks in the United States, in reverse order from #50 to #1. And be sure to check with individuals parks before you visit to find out about ongoing, pandemic-related safety precautions at 
www.nps.gov/coronavirus
.