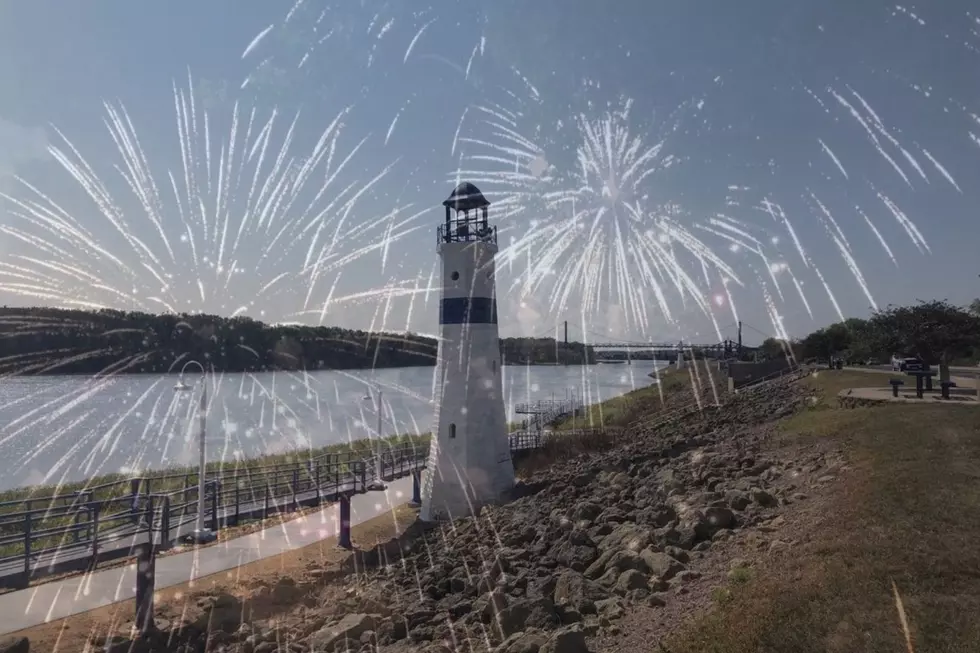 Full Schedule For Clinton's 4th Of July Festival
Connor Kenney/Townsquare Media Quad Cities
The City of Clinton the Clinton 4th of July Festival committee is preparing for a full day of fun this Independence Day. There will be plenty of things to do, watch, and enjoy for everyone in Clinton on Monday. The Clinton 4th of July Festival committee released the full schedule of events so people know what's going on and when they can enjoy all of the fun.

Towns, cities, and communities all across the Quad Cities and surrounding area are gearing up for an event-filled 4th of July weekend. The city of Clinton is no exception as the Clinton 4th of July Festival has a jammed-pack Independence Day.
While registration for the events and announcements have been made about events and things to do in Clinton on the 4th of July, the Clinton 4th of July Festival has released a compiled schedule of events going on Monday, July 4th in Clinton.
The fun begins on Monday at 8 a.m. with the volleyball tournament. The car show, bag tournament, and wiffleball tournament begin at 9 a.m. A carnival will be in Clinton this year and will open up at 11 a.m., the same time food vendors will be open at Riverview Park.
Clinton's annual 4th of July Parade will begin at 1 p.m. on Monday. It will begin at the north end of Riverview Drive along Clinton's dike and end at the south end of the dike on the same road. People can sit along Riverview Drive to enjoy the parade. Make sure you pay attention to parking notices to make sure you're parking in the right spots.
The festival will officially begin after the parade at 2 p.m. with the singing of the Star-Spangled Banner. The petting zoo, strong man/woman competition, and kiddie tractor races will also start at the same time.
Live music begins at 2:30 p.m. with wrestling matches following at 4:30 p.m. The Clinton 4th of July Festival will conclude at 6 p.m., 30 minutes before the first pitch at NelsonCorp Field between the Clinton Lumberkings and Burlington Bees.
Fireworks in Clinton will take place behind NelsonCorp Field after the conclusion of the Bees and Lumberkings game. You can purchase your tickets to Monday's game here.
For more events, parades, firework shows, and many other things happening in communities throughout the Quad Cities click the button below to go to our 4th of July Guide.
For more details about Clinton's 4th of July Festival, check out their Facebook page.
20 Things To Do On The 4th Of July In The Quad Cities Area
July 4th weekend is always packed with activities every family can take part in. But if don't have anything specifically planned and you're looking for some fun things you and the family can do for the 4th of July, you're in luck! We've rounded up some awesome Quad Cities Events to help you celebrate America's birthday.
Keep Looking: The Best Rocking Quad Cities Bar Patios To Hangout This Summer
There is something about having a drink on a warm summer night, or day, on a patio. You said these were some of the best the Quad Cities area has to offer. Got more to add in, send a picture of your place to ryan.mccredden@townsquaremedia.com