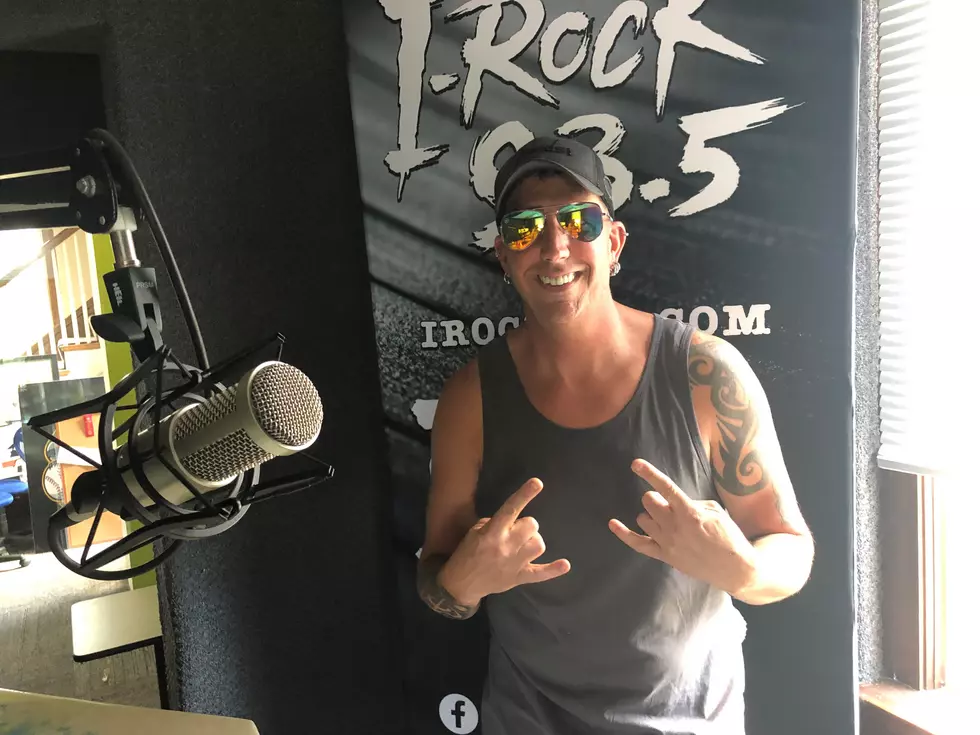 From Sweden To Iowa, Kevin Has An Hour Lined Up To I-Host You Into The Weekend
I-Host
Every week the I-Rock 93.5 I-Host picks their own songs and hosts their own hour.  Back in December Kevin came in and hosted the A-Z Countdown.  For that he had to talk about whatever songs just happened to come up as we ran through every son in the library from A-Z.  But, now after 2 long years of waiting, he gets his own hour to share with you.
Check out his playlist below and if you want to give your own hour a try, sign up right here.

My name is Kevin Humiston.  I like rock cause it puts me in a better mood.  My favorite band is Slayer and the best show I've seen is Korn.
Here is my playlist:
Straight Line Stitch- Bar Room Brawl
Rob Zombie- The Eternal Struggles of the Howling Man
Metallica- Creeping Death
Slayer- Seasons in the Abyss
Megadeth- Wake Up Dead
Marilyn Manson- Mobscene
Death- The Philosopher
Arch enemy- The World is Yours
Kreator- People of the Lie
Pantera- Art of Shredding
Ramstein- Zick Zack
Amaranthe- Digital world
Slipknot- Sulfur
Keep Looking: The Best Rocking Quad Cities Bar Patios To Hangout This Summer
There is something about having a drink on a warm summer night, or day, on a patio. You said these were some of the best the Quad Cities area has to offer. Got more to add in, send a picture of your place to ryan.mccredden@townsquaremedia.com
If You've Ever Wanted A Mall, You Can Buy This Illinois One
A mall in Illinois is up for sale, starting with a $1.5 million bid. Take a look and see if it's for you!