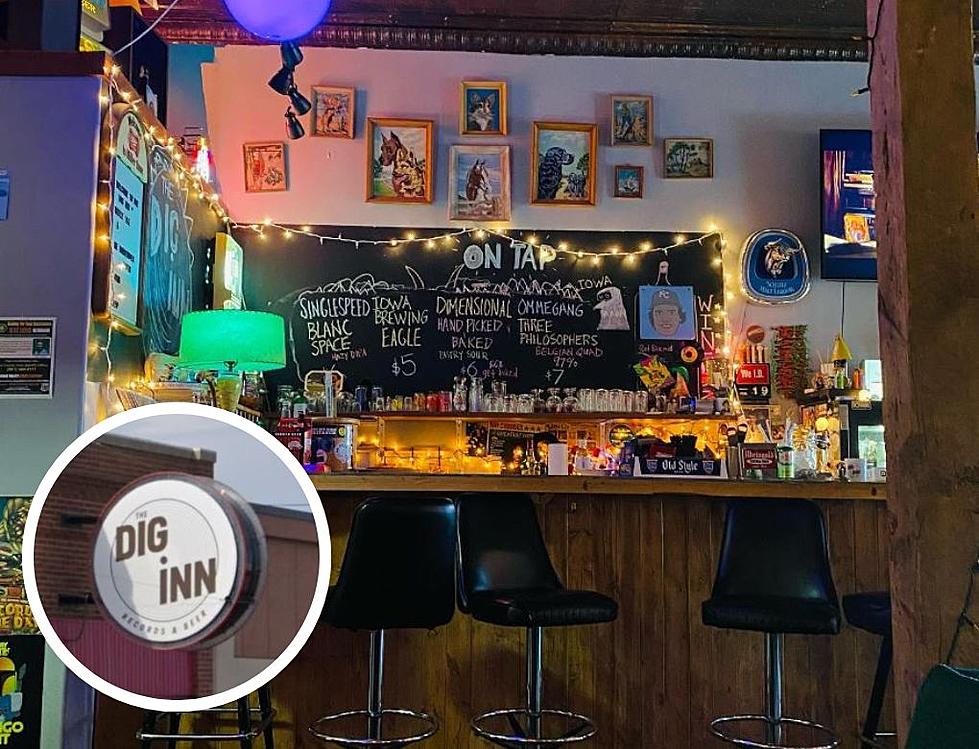 Eastern Iowa Record Store/Bar Is A Hidden Gem
Courtesy of The Dig Inn via FB and Google Images
Beer and vinyl records...sounds like a great combo!

Over the past year, I've kind of dove head first back into collecting vinyl records. To increase my record collection I made a visit to Vinyl Cup in Cedar Falls for Record Store Day. As I was waiting in line a woman told me about this other record store/bar only about a half hour away.
I had to know more about it...
The Dig Inn is located at 113 Broad Street in Reinbeck and has a little bit of everything. It's a bar, record store, AND even a performance space.
They serve beer, wine, cocktails, craft soda; and along with a vinyl record collection, they also have a selection of pinball and video games for customers to check out while they are there.
Vinyl records, drinks and good times. 
The Dig Inn is also an officially licensed Record Store Day shop! So, once RSD rolls back around, you know you'll be able to pick up some exclusive vinyl goodies if you drop by.
The Reinbeck watering hole is open Wednesday through Sunday. Here are the hours and days of operation of the Dig Inn:
Wednesday-Thursday: 3:00 PM~9:00 PM
Friday: 3:00 PM ~1:00 AM
Saturday: 12:00 PM ~ 1:00 AM
Sunday: 12:00 PM ~ 7:00 PM
I know I'll for sure be checking it out when I'm in that neck of the woods.
Stay up to date with local news by downloading the station app. If you are interested in checking out some more hidden gems in our area, make sure to follow the station across all social media platforms.
Pershing Square Restaurant in NYC
One restaurant in New York City has an interesting connection to one Iowa celebrity. This spot was a filming location for an Iowa adjacent actress.
Strangest Rental Properties In Iowa
Here are just some of my favorite strange and cool rental properties that you can check out in Iowa!