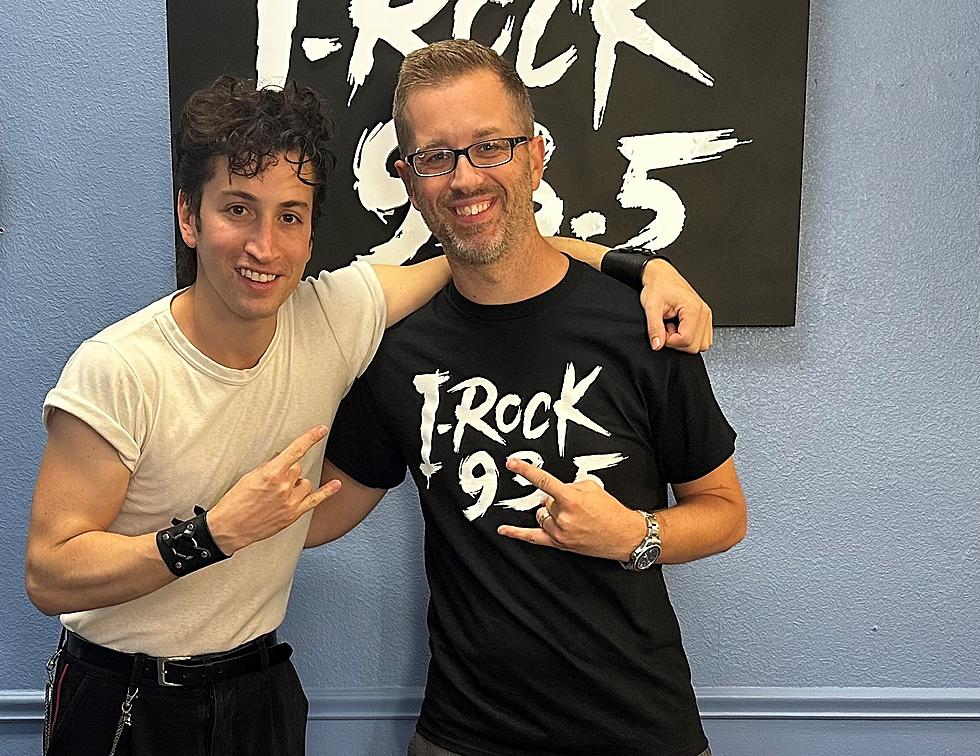 Discover New Music With An Awesome Performance From Des Rocs Live In The I-Rock 93.5 Studio
Townsquare Media
We love to discover new rock at I-Rock 93.5.  Lucky for us, and you, we had a guy that has opened for the Rolling Stones join us in the studio.
Des Rocs is doing his thing his way and is starting to make waves across the country with his style of music.  Take a look and listen below to discover new music with I-Rock 93.5.
Get To Know Des Rocs
Des Rocs it's straight out of Long Island, New York, and started playing music at 13 after falling in love with it while listening to AC/DC with his dad and watching Queen at Wembley Stadium.
Des then started showing up at clubs in New York to play to as he said, "a bartender and their one drunk friend".  Des said, "The club would let me play but then kick me out right when I was done because I wasn't 21 yet.".

Since then Des has continued to grow releasing 2 studio albums and 3 EPs.  In 2020, Des had his first top 40 hit with "This Is Our Life" and now his new song "Never Ending Moment" is also moving up in the charts.
Des says he has spent his young life playing for 4 kids at a rec center like he's playing at Wembley Stadium.  And it's been hard for him to cut through since he's "a black sheep that has always stuck out and doesn't fit in".  "When it's so different from everything else out there it's hard to get a couple yes's.".
Some Awesome Live Performances
Des Rocs live is on another level.  Des had the chance to open for huge bands like Muse, The Struts, and The Rolling Stones.
While he was on tour with the Rolling Stones, Des said Mick Jagger told him, "I bet a lot of people don't get what you're doing.  It's going to be a really long journey for you but you gotta just keep going.".
If that isn't inspirational to keep going with what he's doing who knows what is?  Des said it was awesome playing for 80,000 with the Stones and then said "Next you are playing for 250 kids in a basement in Alabama.  But most importantly, it's the same show."
We'd love to get Des in the Quad Cities up on the stage with the full plugged-in band.  But in the meantime, you need to listen to his in-studio performance.  It was just him and that 12-string guitar, and it was phenomenal.
Take a listen to the full podcast of our discussion below, but if you are in a hurry, check out "Never Ending Moment" around 7:30 and then "Let Me Live, Let Me Die" at 22:00 into the audio.
LOOK: 20 American foods that raise eyebrows outside of the US
Stac



ker
compiled a list of 20 unusual and uniquely American foods that might raise eyebrows outside the U.S.
LOOK: 25 must-visit hidden gems from across the US
From secret gardens to underground caves,
Stacker
compiled a list of 25 must-visit hidden gems from across the United States using travel guides, news articles, and company websites.