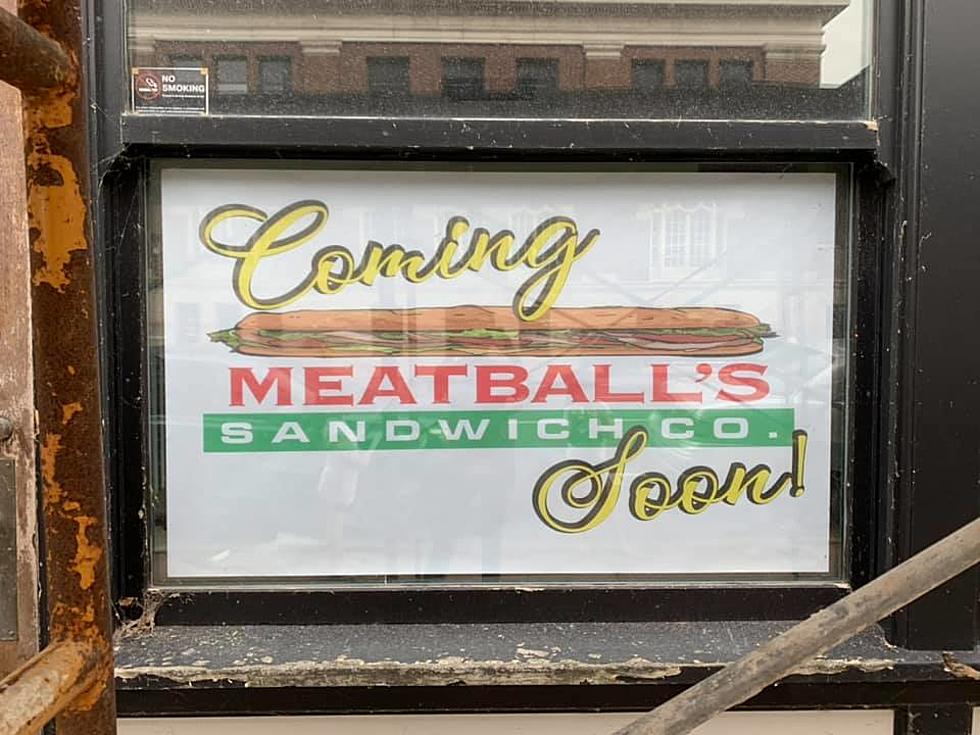 Davenport Is Getting A Meatball's Sandwich Company
Meatball's Sandwich Company via Facebook
Meatball's Sandwich Company is expanding quickly in the Quad Cities. They announced on social media that a second location is coming to the Quad Cities and this one will be in downtown Davenport.
In a social media post on Monday, Meatball's Sandwich Company announced that they are adding a second location here in the Quad Cities. After opening up their location in Bettendorf (2317 Cumberland Square Drive, Bettendorf) back in May, the sandwich company said that a second location is coming to Bettendorf.
Their social media announcement on Monday got people all excited! In their post they said,
"The secret is out! We are so excited to share.... Meatball's Sandwich Co. is coming to Downtown Davenport!"

We reached out to Meatball's Sandwich Company on social media to find out more details and when the new location would be opening. They said that the downtown Davenport location will be in the old Downtown Deli location (330 N Main St, Davenport).
Downtown Deli closed its doors back in January of 2020 after almost 20 years of serving up sandwiches. The reason for the closing was a lack of business.
330 N Main St. in Davenport won't be serving up sandwiches right away. We asked Meatball's Sandwich Company when they plan on opening their doors at their new location. They told us that they don't have a timeline yet, but hope to be open in early 2022.
Just to put a quick side note in here, Meatball's Sandwich company was wrapped up (see what I did there) in the pickle wrap war of 2021. In case you forgot what that was, you can refresh your brain here.
Congrats to Meatball's Sandwich Company on their new location and we can't wait to see what they do with the place!
Iowa's Second Oldest Bar
Frick's Tap on West 3rd St in Davenport is Iowa's second oldest bar. Cold beer, great service and a heated bar. What more could you ask for?!
MORE: Some of the Memes & Tweets That Have Made Us Laugh (and Maybe Think)