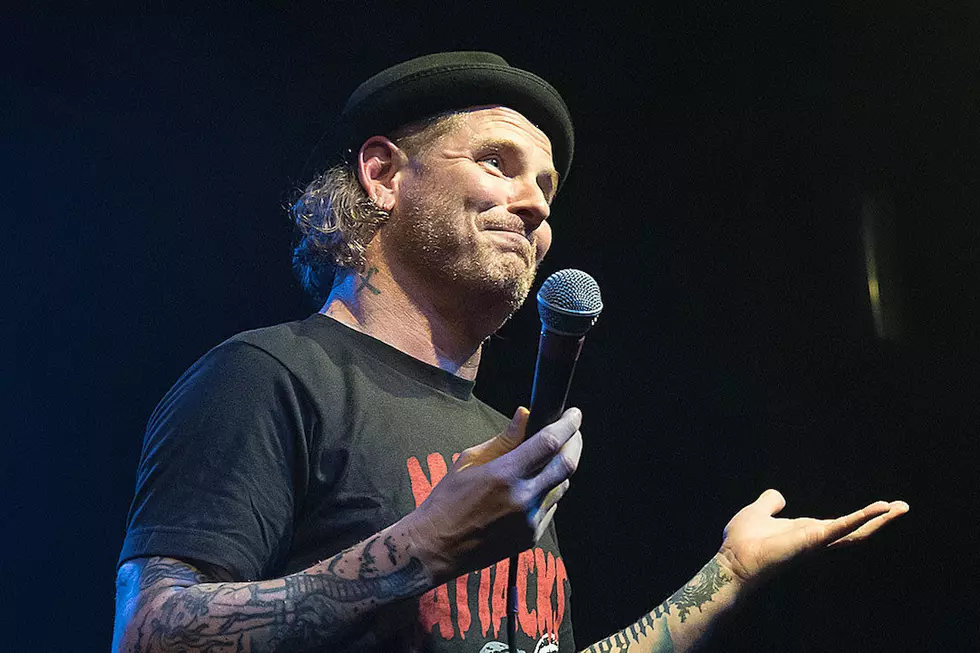 Corey Taylor/CMFT Adds Second Show For Quad Cities
Maria Ives, Loudwire
Update...they gone!  Unless Illinois opens up more capacity (fingers crossed) the only way you are getting into see Corey Taylor on either Saturday June 12 or Sunday June 13 is by winning your tickets from I-Rock 93.5.  Click here to win.
You all are crazy, and I love it.  The Saturday, June 12th show for Corey Taylor and Cherry Bombs has sold out.  They didn't even make it to "on sale" as you bought them all just from our presale!  And because of that we are adding a second show!
The Quad Cities concert leader is proud to present Corey Taylor/ CMFT with Cherry Bombs live at the Rust belt for back to back nights.  Saturday, June 12 and NOW Sunday June 13.
These socially distanced concerts will have extremely limited tickets and will be sold in a podded format in order to keep proper distances & follow safety guidelines set by the state of Illinois.

Tickets for the Sunday, June 13 show are available now!  Use promo code IROCK and get these before they are gone as well.
The presale for both shows ends at midnight Thursday.  At that point both will go fully on sale Friday at 10am with a minimum purchase of 2 tickets and a maximum of 4 tickets.
Limited Capacity General Admission Pods
General Admission Pods
Pods are first come, first serve and not assigned.
Pods will be arranged so groups of 2-4 can safely sit together and maintain social distancing
Masks are recommended when not in your pod
*Subject to change based on COVID-19 restriction
Check out these videos for CMFT and Cherry Bombs and get ready for both shows at the Rust Belt from your concert leader, I-Rock 93.5!
How Many in America: From Guns to Ghost Towns
Can you take a guess as to how many public schools are in the U.S.? Do you have any clue as to how many billionaires might be residing there? Read on to find out—and learn a thing or two about each of these selection's cultural significance and legacy along the way.