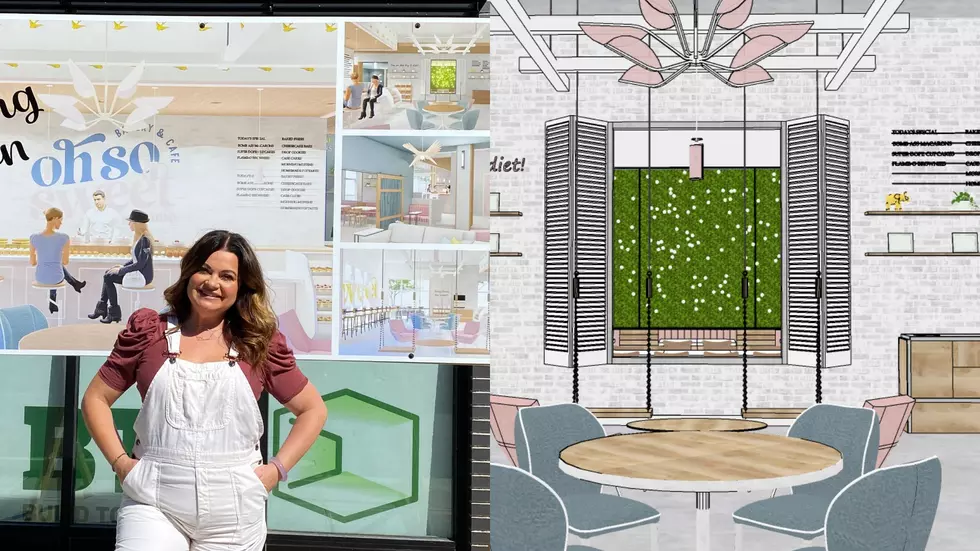 Check Out Oh So Sweet By Tiphanie's Big Plans For New Downtown Davenport Location
Oh So Sweet by Tiphanie / Streamline Architect
Last month, one of Davenport's favorite bakeries made a huge announcement through Facebook.
"I am beyond excited to announce, that due to the remarkable growth of Oh So Sweet and the unwavering support the Quad Cities has shown us over the last 8 1/2 years, WE ARE EXPANDING!"
The bakery will be closing the Main Street location and opening up a bigger, brand new location at 210 East 2nd street in Downtown Davenport.
Tiphanie, owner of Oh So Sweet! is very excited about her growing business saying, "A brand new space means a bigger space and a bigger space means a larger menu, more classes, new outdoor space, different events, more drink options, and stuff for kids!"
Oh So Sweet by Tiphanie is known for their elaborate cakes, cookies, and other baked goods.
The shop has also become known nationally for their funnier cookies, like their "Gray Sweatpants" cookies that had over a million views on TikTok.
The New Space
The new location for Oh So Sweet will be in the new Urbane 210 building at 210 East 2nd Street in Downtown Davenport.
Right now, the new space is under construction, as you can see in the photos, but the store is expected to open in spring of 2023.
Oh So Sweet By TIphanie's Design Plans
We asked Tiphanie what local business we should feature next, and she said we should head to LoPiez for some pizza. Stay tuned next week for a closer look at one of Davenport's favorite pizza spots.